What is the Cost of PUBG like Game App Development?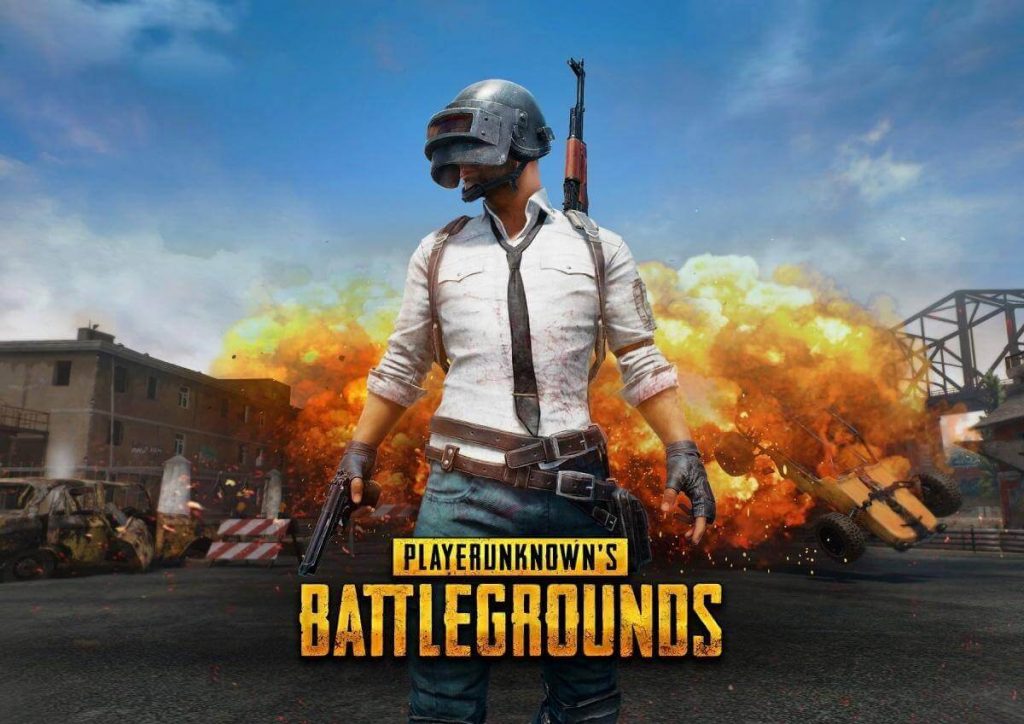 You might be thinking, developing a high-end game like PUBG is like burning a whole in your pocket. After all it has become the world's top grossing mobile game, accommodating over 100 million monthly players.
But, our analysis can really tell you the exact estimate of the cost of developing a game like PUBG. Considering all the aspects of the game from development to UI, UX, support, and technical support. Here is the cost of PUBG.
But before that let's clear the story how PUBG Incepted?
(Who made PUBG?)
Somewhere in early 2017, before the release of PlayerUnknown's Battlegrounds, Brendan Greene, the designer of the game was spending quality time with his family in Ireland with no idea that soon after he will be labeled as the designer of the most popular video game ever.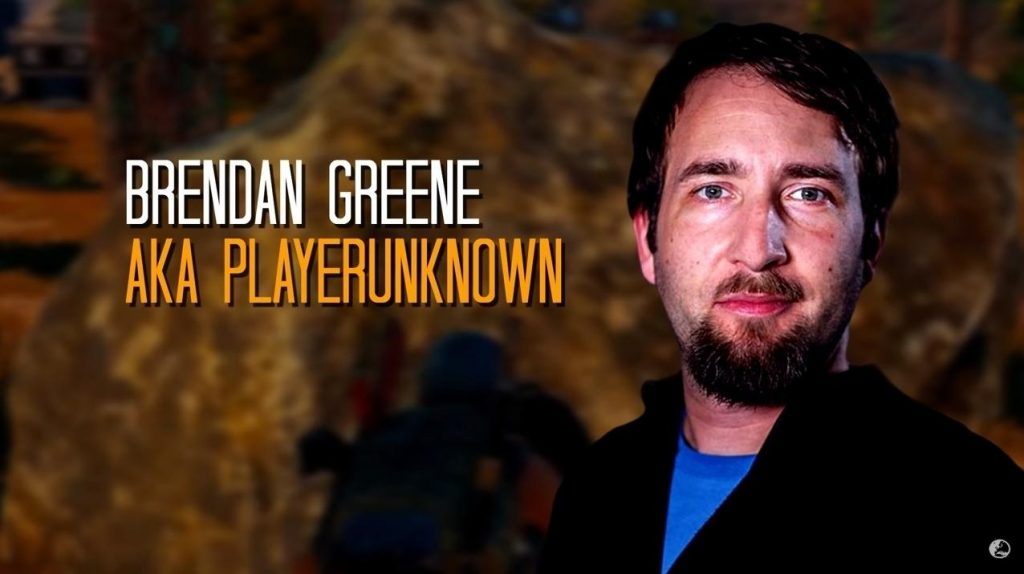 The inspiration of the game actually triggered with an idea to modify a PC game called a "mod". Many video game lovers utilize a mod to customize the appearance of the game, regulations or style to make their own "game within a game" basically.
Greene developed popular mods – "Battle Royale" for the tactical military game Arma 3 and multiplayer shooter H1Z1.
This triggered Greene to contact South Korean game publisher, Bluehole Studio, where he showed his interest in developing a game with the same kind of "last man standing" theme. The Bluehole got so impressed with the idea and enthusiasm of Greene that they announced the game, after which Greene moved to South Korea as the creative director.
In March 2017, the game got released but faced some objections from the government for being too violent. However, the issue got resolved after the developers of the game signed an agreement with the government. Soon after, PUBG Corp and Tencent came out with its two mobile versions.
PUBG: Exhilarating Battlefield, which was a shorter version of the original game. This version was developed by Tencent's internal division — Lightspeed and Quantum studio, both of which took no time to rule the minds of the video game lovers and reached the unparalleled success despite significant competition.
Crossing the Benchmark
The game has reached a benchmark of 50M copies sold, 400M total players, but you would be shocked to know that Greene and the mobile app development agency, Bluehole Studio didn't market the game. However, they only promoted the game on streaming platforms like Twitch.
But, how much does PUBG make a day?
On an average, PUBG makes approximately $650,000 per day worldwide. That is a huge number!
Summarizing - How much money has PUBG made?
As of 2018, PUBG Corp. made $1 Billion in, out of which PUBG Mobile Contributed $65 Million. PUBG saw a total of $920 million in revenue earned during the fiscal year of 2018. The PC version of PUBG made $790 million in revenue, or about 81.5 percent of the total.
Game App Development Cost (how much did it cost to make PlayerUnknown's Battlegrounds)
After reading the success story of PUBG, you must be dreaming about making such kind of a game one day. First and foremost, a game of the stature like PUBG gets developed by experienced professionals, which involve huge development costs.
Do keep in mind; it's a high-risk and high-reward investment. These types of games require a great level of detail, planning, and must be a treat to eyes graphically. The whole process of development take 1 to 2 years or even more. The overall cost of developing the entire game like PUBG is around $100k to $150k in the US, which is quite high.
So, if you are really passionate to develop a game like it and hire a mobile app development company USA, then, let's direct you to factors that influence the cost to create a super game like PUBG.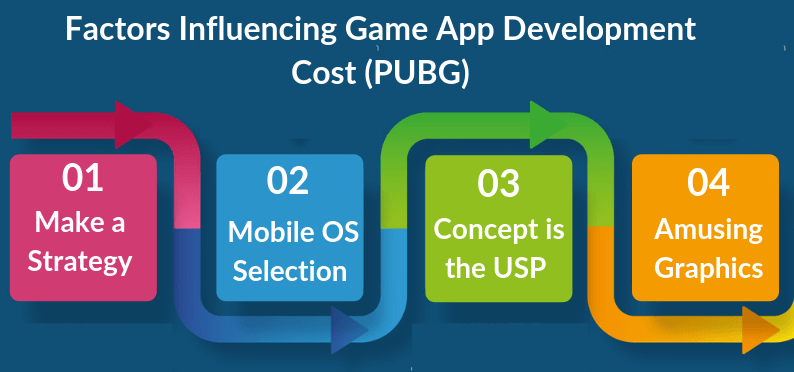 1. Make a strategy
How hard is it to make a game like PUBG? A lot of our clients come up with the same question. But to this question we have a very simple answer i.e. a sound and unique gaming strategy makes it all simple. It is a must, which you need to follow before initiating an online game. You must have a clear thought about what you are making, its pros and cons, how to execute it, its feasibility, and how engaging it will turn out to be. Create a plan A and B on how you are going to develop the game as trends keep on changing.
2. Selection of the mobile operating system
Mobile app development agency should be aware of the fact that there are hundreds of similar kind of games in the market who are doing well. Moreover, there are hundreds of games that are submitted on a regular basis, so the competition is quite tough. It's important to target an audience, and for that, you got to build a game for both Android or iOS. Once you're quite clear about the OS to target, half of the job is done.
3. The concept is the USP
The concept plays a pivotal role in deciding the fate of any video game. One thing is sure; there is a better possibility of success if your concept is unique. However, it has been observed that despite great design and graphics, a lot of video games fail to rise.
Whether you are an online gaming freak or a gaming developer, you might know that there are humongous online games with overwhelming designs and graphics; however, they fail to entertain their audiences.
Even if you have a good design, it won't be able to grab the attention for much longer. It needs to be engaging so that users would want to go to the next level. For that, you can add new rules, time foundations for all levels; add a fun factor, limitation on the participants, etc.
4.Amusing Graphics
Players are used to regular graphics; add something new in the form of graphics as it plays a pivotal role in making a game unbeaten. Moreover, your game should have a responsive design that can easily get access on every device. And for that, hire a mobile app development agency, or outsource app development service from India to convert your graphical imagination into reality.
Conclusion
So, the bottom line is that make a thorough plan and hire a mobility solutions provider to get things done in a professional way with a robust pace. You can also opt for an outsource mobile app developer to get graphics configuration at its best with a range of enthralling features.