RPA for Data Entry Automation - Cut Costs by 70%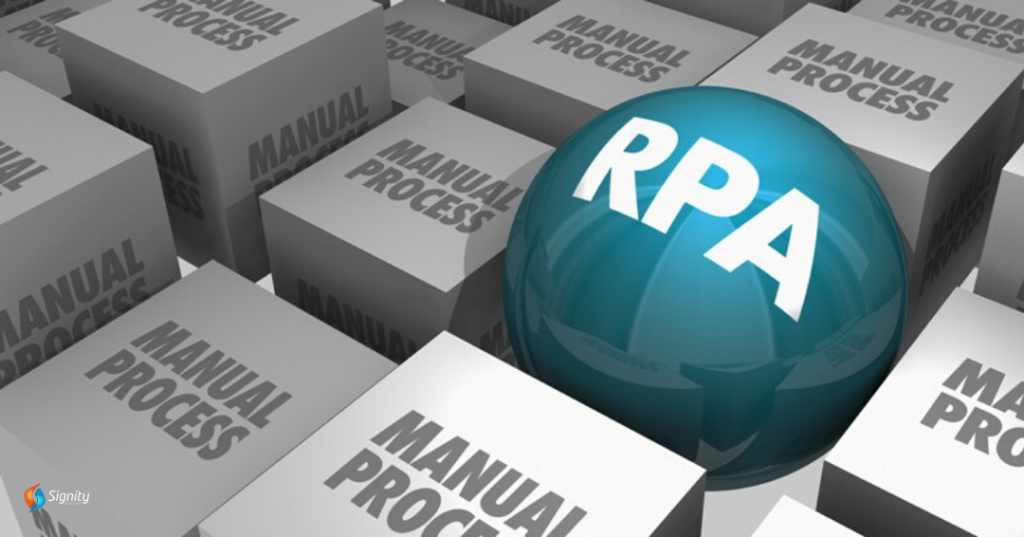 Robotic Process Automation is a novelty that has been creating a buzz in the B2B world, for many reasons but one: The advent of RPA bots has empowered enterprises and knowledge workers to automate and offload monotonous and repetitive tasks.
Although, RPA bots can be integrated with the advanced technologies of the automation sphere, but at its core- Robotic Automation is a tool to automate and streamline routine business processes.
Having said that, let's understand the application of RPA for data entry automation and how this automation technology helps you cut data entry costs by up to 70%.
But first, let's clear the clouds surrounding a subtle key term: Data entry automation.
What is Data entry automation?
'Data entry automation, in layman terms, refers to a group of software products exercised to optimize data insertion processes.'

Albeit self-explanatory, the goal of data-entry automation is to assist knowledge workers by employing data entry systems and RPA bots that can read, and write information from different sets of sources- be it PDFs, emails, or online forms.
But wait; that begs another question- What is Robotic Process Automation?
Let's answer that first.
What is Robotic Process Automation?
Mckinsey aptly describes RPA as 'taking the robot out of the human'.
What does that mean?
It simply states that a human brain isn't optimized to ideally perform and execute tasks that are mundane, repetitive, and monotonous; or more commonly referred to as boring.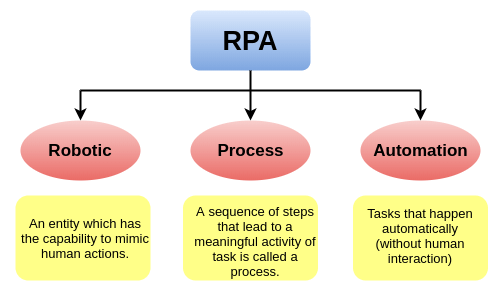 However, implementing RPA technologies to automate repetitive tasks offers numerous competitive benefits- low-operational costs, higher productivity, improved business processes, and no clerical errors to name a few.
The list of RPA benefits is inexhaustive!
So far, we've looked at what is data entry automation/RPA for data entry, and What is RPA. Now, let's shed some light on yet another crucial bit to data entry automation.
How does RPA improve data entry processes?
Before answering the how, check out this cheat sheet to identify tasks and business processes that exhibit the highest potential for automation.
Business Processes should be,
Intensive and repetitive,

Rule-based,

Present readable Inputs,

And implicate a high ROI potential.
Take data entry, for instance. The process has all the key characteristics mentioned herein, making it a prime ground for Robotic Process Automation.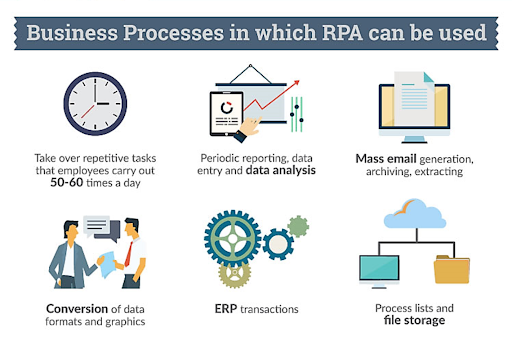 RPA bots are programmed to oversee, check, and assure that the information entered into your system(s) is correct, organized, and executed as per the pre-established rules and standards set by the human workforce.
In a nutshell, Robotic Process Automation makes data entry a swift job by supplementing the routine manual data entry actions with certain automation tools, and tricks.

Forbes put it best -
'RPA and humans are bound together in a constant exchange of information and goals, where either of them will not be much use without the other'
Let's understand the application of RPA for data entry with a real-life example.
Real-life implications of RPA for data entry
Back in 2014, an employee working at Xchanging thought to put Robotic Process Automation to test.
Subsequently, she created a software robot named 'Poppy' and assigned it to help her with automating the irksome (and repetitive) paperwork involved with validating the insurance premiums.
Imagine the results?
Where it took a few days to process 500 insurance premiums, Poppy processed them in 30 minutes!
That's a radical improvement in claim processes- indicating the power of RPA bots to automate mechanical work and save both time and costs.
What are the benefits of RPA for data entry?
Robotic Process Automation leverages enhanced workflow process to optimize data entry processes. Here are a few prime benefits of RPA for data entry processes: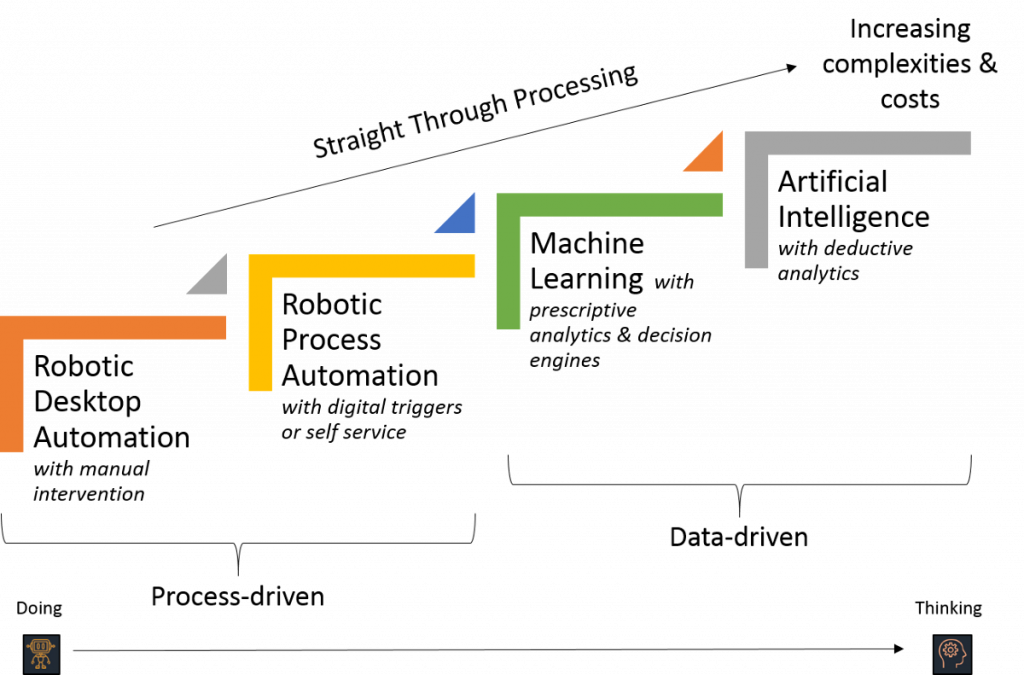 1. Accurate Entries
Studies suggest that 20% of FTE human hours are spent on performing dull, mundane, and repetitive tasks.
But here's an understatement: 'RPA bots will always enter more accurate data than any human possibly could'.
Why though? For a human brain gets fuzzy with boring repetitive tasks, and even hedonic adaptations.
When implementing RPA for data entry processes, rest assured that there'd be no typos, no clerical errors, and absolutely no entries in the wrong fields.
However, it's important to mention that the level of accuracy depends upon the Optimal Character Recognition that the RPA bot employs.

2. Enhanced Productivity
Humans need break, a Software robot doesn't.
RPA bots work around the clock, 24 hours a day, 7 days a week, and 365 days a year. Whereas a human just works for 40 hours a week.
Employing the right RPA tools enables your business to take care of data-entry processes on the auto-pilot.
A Gartner study even suggests that a single RPA bot is equivalent to 30% of FTE employees.
That is not to say that employing RPA would eliminate jobs. No.
But correct implementation of Robotic Process Automation for business processes would free time and resources for your employees to emphasize on high-priority tasks- promoting productivity, and even job satisfaction.
3. Easy Scalability
Demand is never stable- courtesy to fluctuating market trends, Global crisis, pandemic (COVID-19), and more.
If there's an unanticipated spike or drop in your product/services demand (which is highly plausible)- hiring/laying employees wouldn't be an easy affair.
However, if you automate your data-entry processes with RPA bots, you could either add new bots, or remove the existing ones- whatever the situation demands.
Organize your business and quickly deliver results with Robotic Process Automation.
4. Eliminate Turnover Costs
Implementing RPA bots for data entry automation eliminates the high turnover costs- for bots never quit.
Humans are emotional beings, and diverse factors including the quality and quantity of work, pay, and incentives can make us quit things midway and pursue other opportunities.
Bots, comparatively, are immune to emotions. They do as they're programmed.
In other words, when implementing RPA for data entry processes, you'd never have to worry about hiring other employees, training them for various systems, and monitoring their performance expect other things.
5. Nominal IT Resources
Here's yet another fact: RPA implementation doesn't require you to upgrade your existing IT Infrastructure.
RPA bots sit on another layer, adding new features and functionalities to your legacy systems that aren't compatible with the latest APIs.
And fundamentally, RPA technology is rendered and administered by an RPA implementation partner. These partners including Signity Solutions are responsible for the proper functioning of your software robots: fixing bugs, extending maintenance, patching updates, and more.
6. Minimal Down-Time
A human brain can only do so much. However, RPA bots work at 100% capacity, at all times.
Automating your data entry processes with RPA ensures that your human workforce has time to focus on primary tasks that are in-line with your company's growth objectives, whilst having enough down-time for essential humane activities.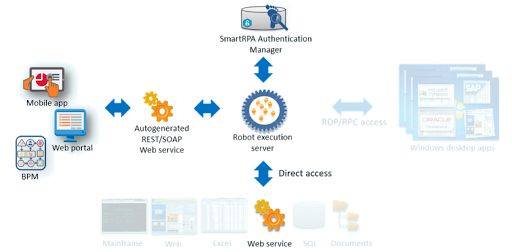 7. Enhancing Human Capabilities
Robotic Process Automation works in conjunction with humans- not against them.
The application of Robotic Process Automation is slowly expanding through all the major industries, be it Insurance, Retail, BFSI, Telecommunication, Finance, and more.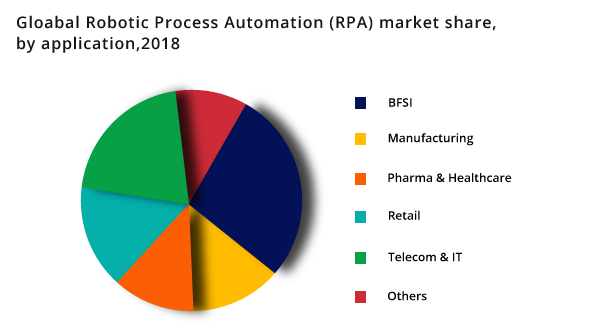 Not to mention, data entry is crucial and inherent to the optimal functioning of all the major industries.
Structured, unstructured, and even complex data entry processes are underpinning actionable benefits from the correct implementation of Robotic Process Automation. It's a common notion that's reinforced time and again.
Closing Words
RPA is the face and future of automation.
The world is changing, and upgrading your business to these changing trends is the only viable option to stay afloat or beat the competition.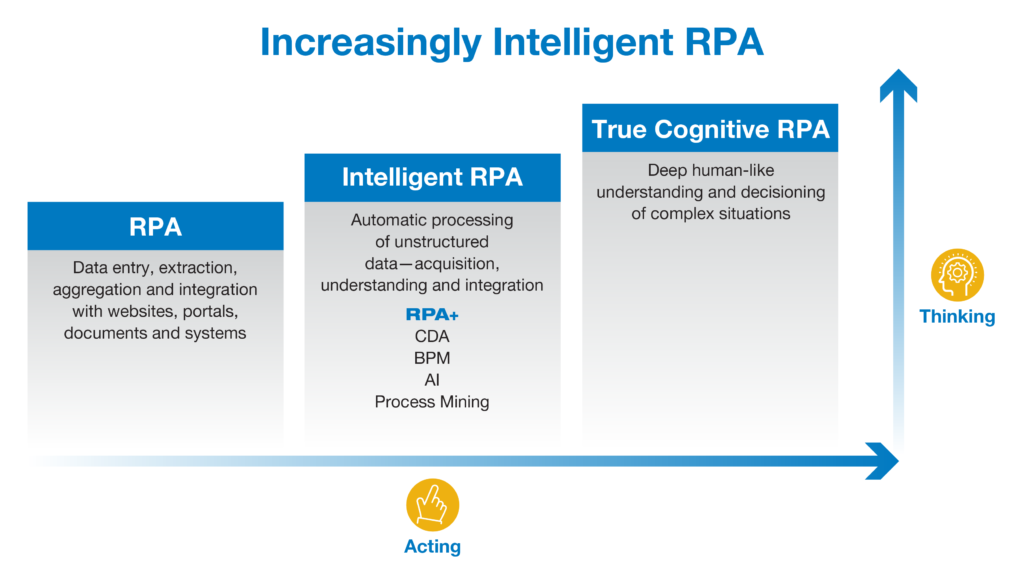 Considering the benefits of RPA, data entry automation should be the primary objective of your business- for time and data are the two greatest assets of the Digital Age.
If you can effectively sort, store, and empower the data- you've already won a competitive edge against your competitors.
That being said, If you're searching for a reliable RPA implementation partner, your search ends here.
With a decade of experience in the Digital Sphere, the latest RPA tools and technologies, and a dedicated team of leading RPA developers, Signity can help you take your business to an all-new level with the smart application of Robotic Process Automation.
We've served hundreds of clients by delivering profitable data entry RPA automation results. Why shouldn't you be one of them?