Top 10 Custom Web Design and Development Companies of 2020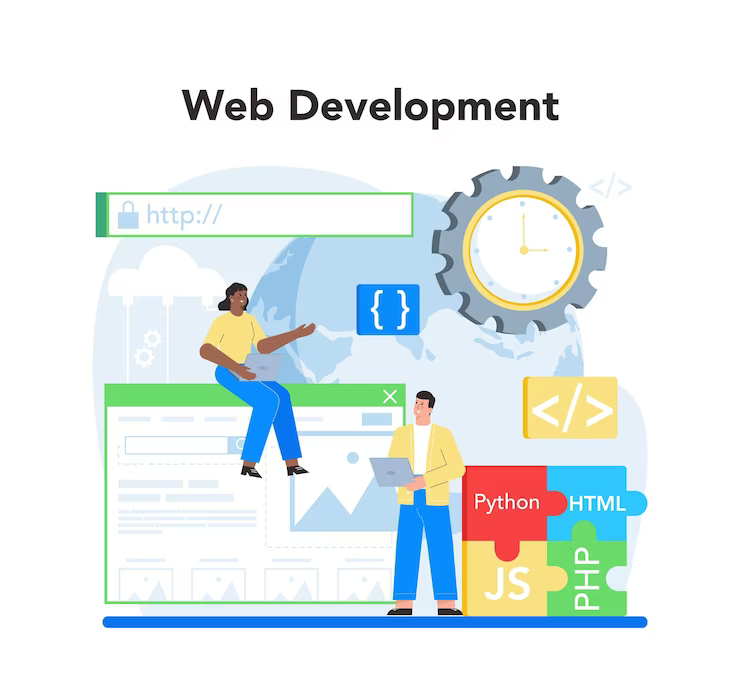 The B2B marketplace has become competition-driven, so having an online presence has become an integral part. There are several things to put into consideration, one of which is a responsive web design and development as it gives the first impression to your customers.
With new players entering into the industry, the competition is touching the sky.
For this reason, it has now become challenging for business owners to choose an ideal tech partner who creates a responsive, custom website, app, and design.
Top Web Design & Development Companies of 2020
Are you an entrepreneur who is looking for the top web design & development companies? To ease your pressure, we have narrowed down the choices and listed a few of the internationally acclaimed companies.
1. Signity Software Solutions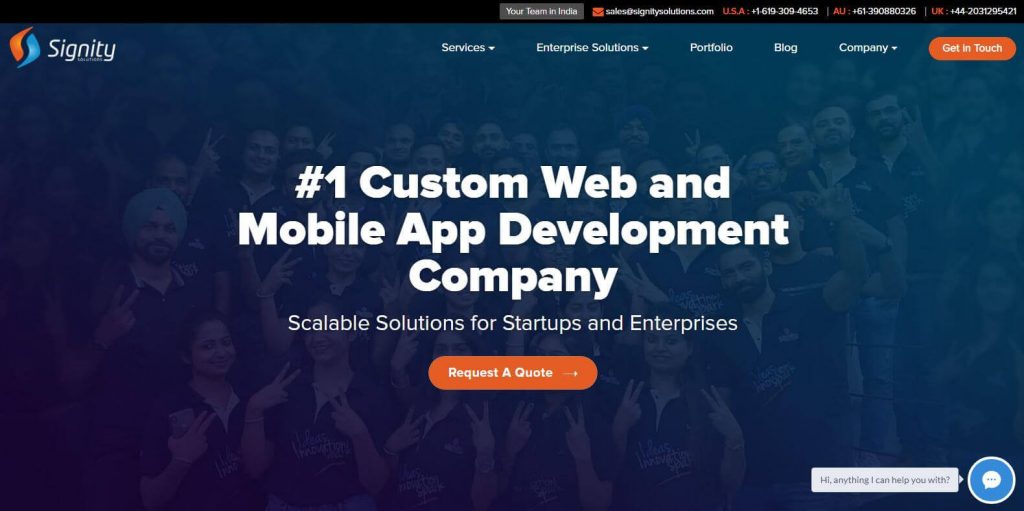 Offices: US, India, New Zealand, and the Netherlands.
Established in the year 2009, Signity Solutions deliver world-class design, development, and marketing solutions to its clients. Startups and established firms both rely on the company's services.
This top custom web development company in India provides latest technology solutions adhering to global standards. They aim to thrive for high revenues and implement the best business techniques while following an approach that offers end-to-end enterprise solutions.
The web design and development agency builds and distributes industry-oriented mobile and custom web development solutions to clients via in-house development and also market aggregation.
Signity Solutions is a 5 star rated company of Clutch and Good Firms.
Technology/Skills
Total Team Size: 140+
Clients: Samsung, Grupio, Sacred Rides, The Cash Back App, Wealth Words, Oak Job, Evolve Tour
2. STRV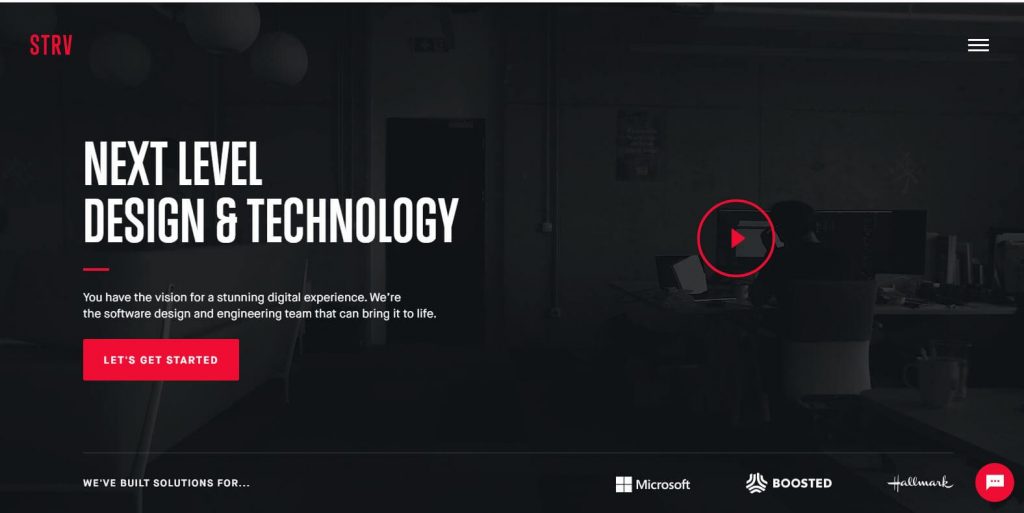 Offices: San Francisco, Los Angeles, and London
STRV is a software design and engineering having 200+ professionals inclusive of website consultants.
Started in 2004, the company provides web development solutions, aesthetically appealing apps, exquisite web designs, and quality assurance with the help of team augmentation engagements.
On average, they deliver 70+ apps every year. They serve different industries inclusive of financial services, e-commerce, and education.
STRV is a Google Certified Company. According to Deloitte and Financial Times, it is being ranked as one of the fastest-growing firms for two consecutive years successfully.
3. DockYard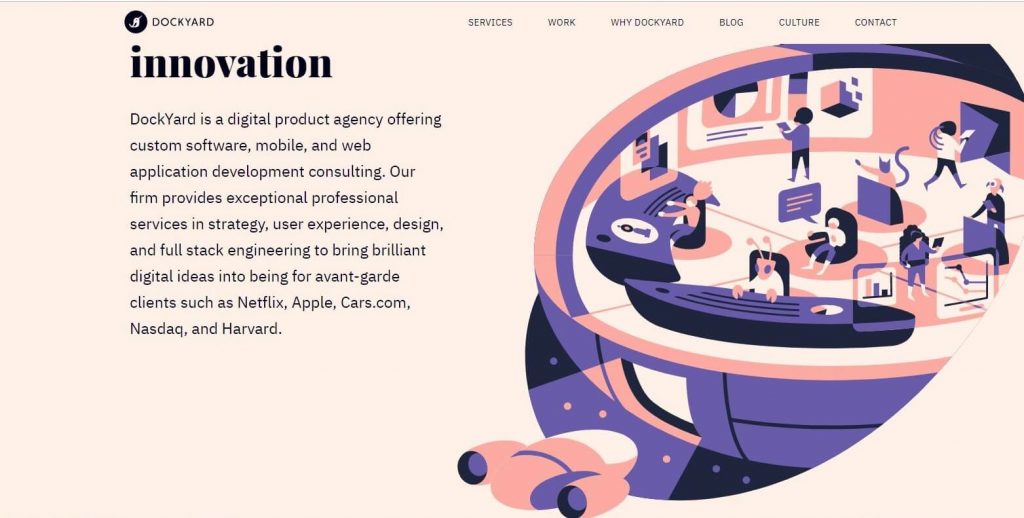 Office: Hingham, Massachusetts
Founded in 2010, DockYard is a company that aims at creating exquisite custom software with the help of its full-stack website developers. They provide app design as well as custom web solutions.
Dockyard cater the startups, mid-sized companies, and enterprise clients nationwide and across the globe. The team of 80 dedicated experts creates using Phoenix, Ember, and Elixir.
The comprehensive web design services suite makes sure the product reaches the pinnacle of success. Moreover, the company's culture, innovation, collaboration, and dedication is what makes the team unique.
Clients: Apple, Netflix, ZipCar, McGraw-Hill
4. Lounge Lizard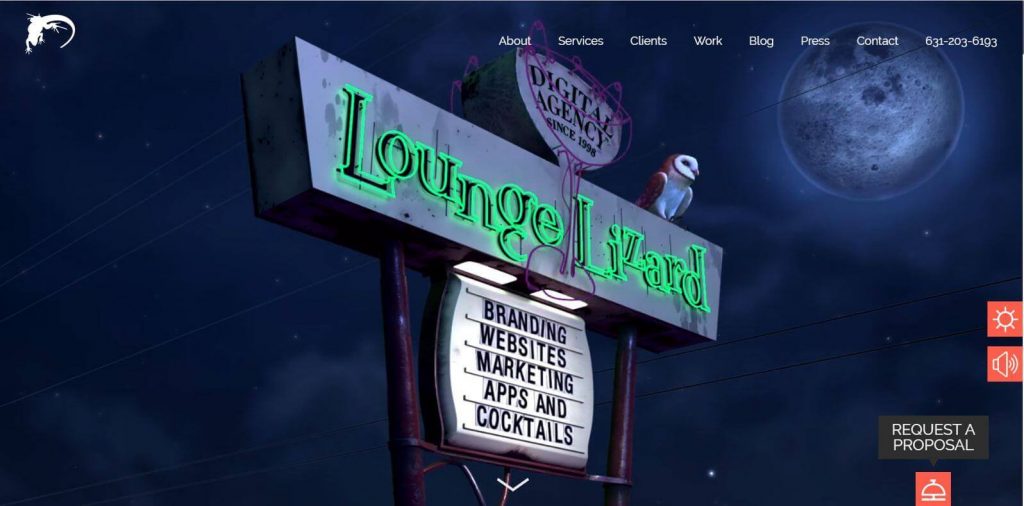 Office: New York, USA
Lounge Lizard is one of the best website design and development companies and across the globe. The employees have designed and developed more than 600+ websites from different verticals like e-commerce, database development, social media, and flash animation.
The company professionals specialize in creating custom web solutions and eye-catching websites that grab the attention of the customers, which further results in making huge profits.
Clients: Canon, Honeywell, Nikon, Motorola, and National Geographic.
5. Kohactive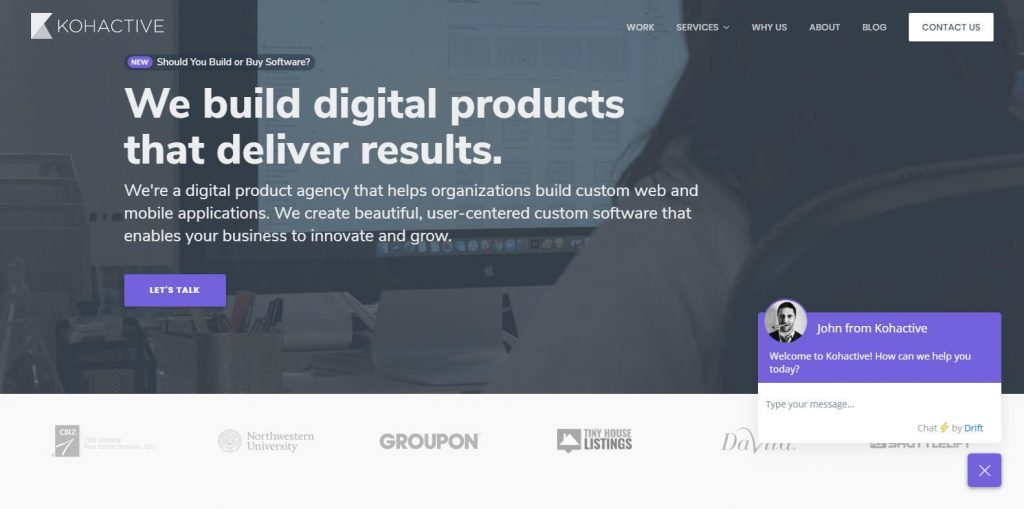 Office: Chicago
Kohactive is a web design and development agency having a talented team of strategists, designers, and developers from varied disciple combined to a common mission. They believe in building digital products and offering world-class solutions to enhance your business for the better.
Established in 2008, they have delivered successful projects and delivered 250 digital products for hundreds of startups, business, and enterprises. Their professionals help build an incredible website, app, and products via the latest technology.
Clients: Davita, CBIZ, Northern University, ShuttleLift, Pegasus, Vitality, and Startup.
6. IT Craft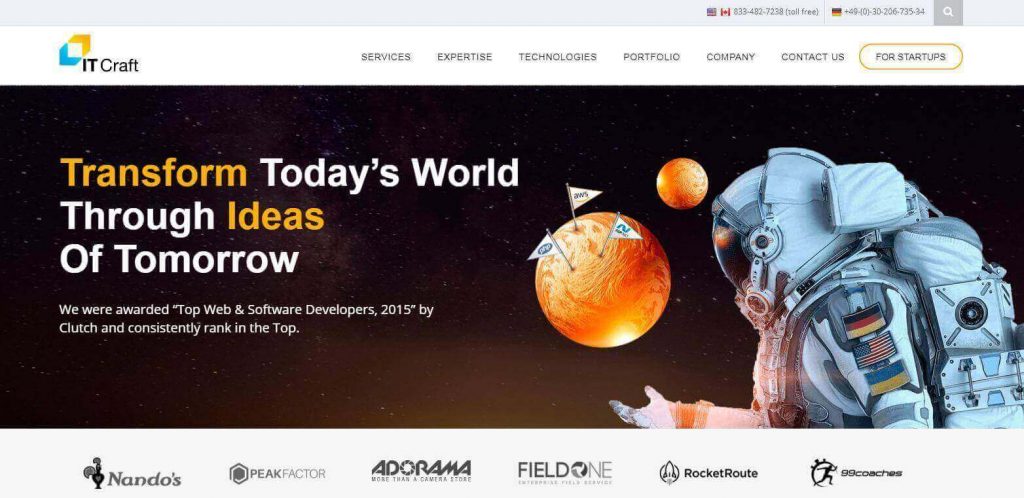 Office: USA, Ukraine, Canada, Germany
Since 2001, IT Craft is delivering software solutions to those who require assistance with web development. They promise to skyrocket their clients to spectacular success.
Having approximately 280+ employees with five different departments, they serve the ever-growing happy customer base with over 2250 completed projects.
The company has experienced tremendous growth because of its unique global ripple effect of word of mouth advertising via their gratified customers from across the globe.
Accreditation: Considered Top Web & Software Developers 2015 by Clutch
Clients: Nando's, PeakFactor, Adorama, FieldOne, RocketRoute and 99coaches
7. Emerge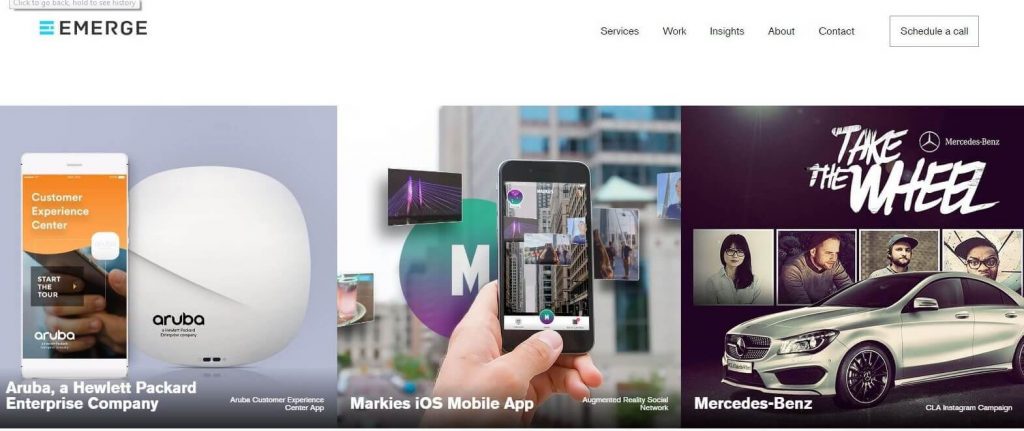 Office: Portland
Emerge is a digital web development and design agency founded in 1998. Having a team of 30, the professionals of the company utilize world-class expertise to build exquisite applications, digital products, and web pages.
The companies aim at executing digital product transformation for businesses seeking to enhance operational agility and client experience.
Accreditation: Davey, W3, The Webby Awards, Effie Awards, IMA Winner 2016, Summit Creative Awards
Clients: Nike, Wacom, Home Depot and Stanford University
8. Brainvire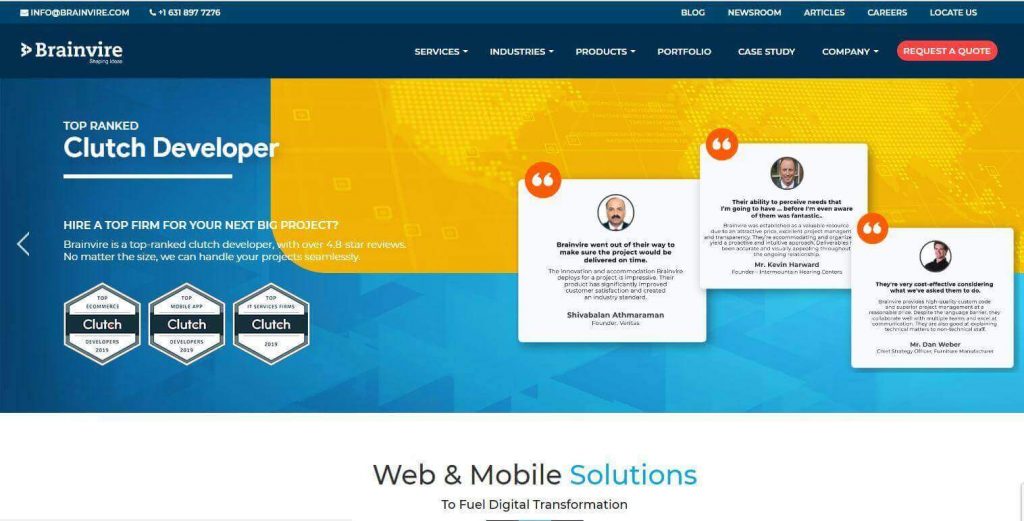 Office: USA, Canada, UAE, Singapore, Australia, New Zealand, India
Web consultancy firm established in 2000 has fuelled Fortune 500 companies and startups. The core of Brainvire lies in the Industry 4.0 technologies like AI, IoT, Machine Learning, Cloud Computing, and Blockchain.
Most of the applications built by them have already been praised by the United Nations, and others have managed to hit the headlines in the US.
The custom website development company is a pioneer in providing comprehensive verticals like information technology, consulting, and outsourcing in various industry segments.
Inclusive of education, finance, advertising, healthcare, retail, real estate, technology, sports, and the list is long. The team of dynamic and young professionals ensures that the client is provided with quality solutions with the right blend of latest and relevant technology.
Accreditation: SAP Gold Partner
Clients: Bridgestone, KPMG, Walmart, FreshDirect
9. Spiral Scout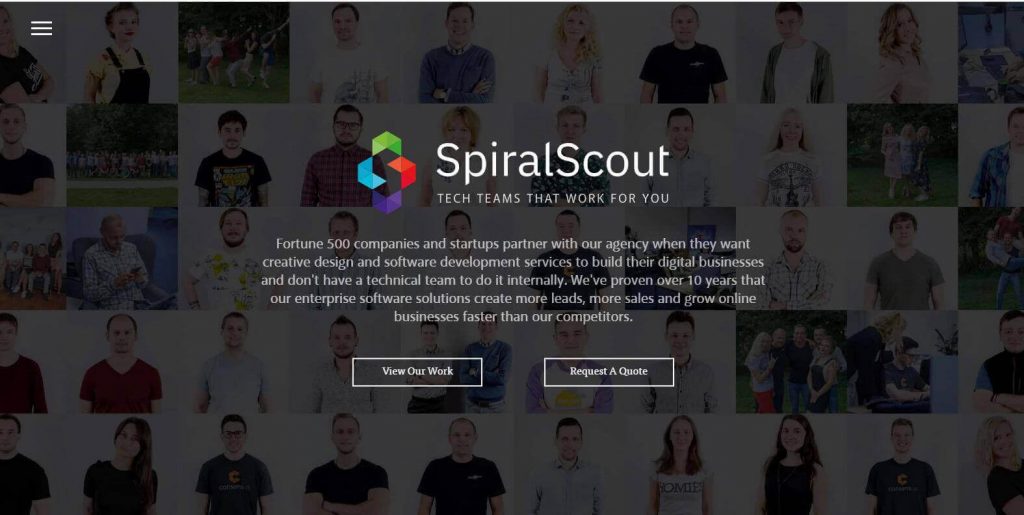 Office: San Francisco
Spiral Scout is a web design and development agency which was established in the year 2010 and had a team of 20 employees
The custom website development company is known for communicating valuable feedback to their clients and are always available for them.
They ensure their clients grow and leap ahead of the competition. Their dedicated developers deliver development services ranging from front end to backend, mobile apps to quality assurance, digital marketing, and more.
Clients: Adobe, CocaCola, Snapwire, P&G, Skycatch, Apple, FedEx, Cutcaster, FranklinCovey
10. BrainHub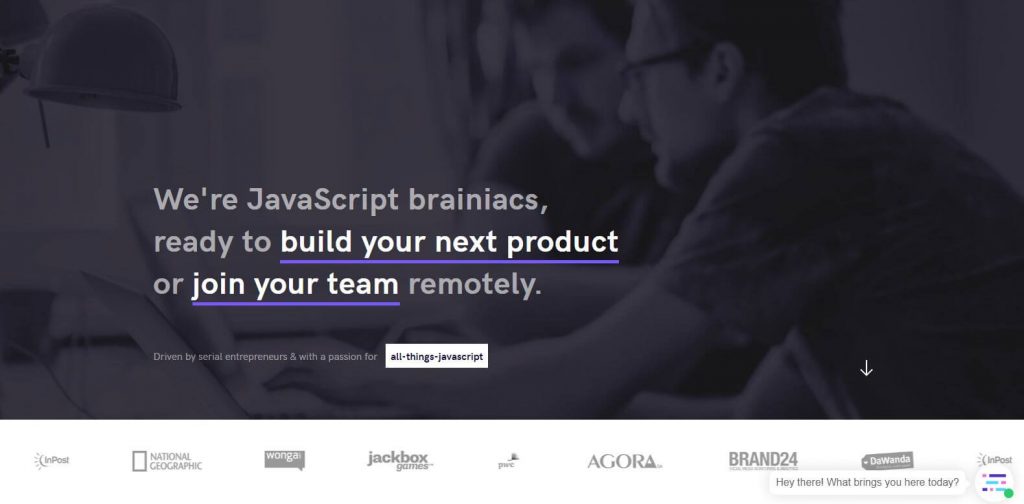 Office: Poland, Warsaw, Cracow, and Bielsko Biala
The JavaScript software development company is known to build web, desktop, and mobile applications.
With the team of 40+ innovative developers, they build the product from scratch using React, Electron, React Native, and Node.js.
BrainHub is always eager to help technology-driven companies to achieve their business goals.
Clients: Jackbox, Agora, Brand24, National Geographic, InPost, Paradox Interactive, Jackbox Games, Medicover and PWC
Wrapping Up
In this digital era, most businesses have already developed impressive and engaging websites and have become accessible to their customers.
The strategically planned website development solutions have the potential of attracting the targeted audience you seek because this is how they perceive your brand. All these companies have proved themselves over time by the reliability quotient, quality of professional services offered.
Hire outsourcing team of professional web developers from the aforementioned best web design and development companies to create a responsive and aesthetically beautiful website. But be careful and don't take the help of a random company. Those developers should aim at promoting the brand and not simply building a great site.