Zoho Email Marketing Integration Challenges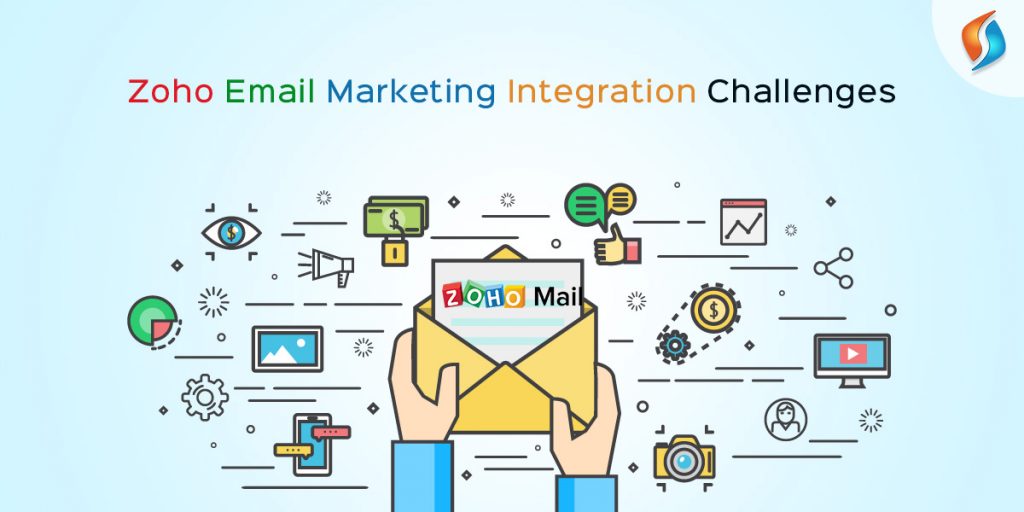 Email marketing remains one of the most targeted channels to engage subscribers and keep them entertained. Zoho email marketing campaign, is an email marketing software that assists in automating your entire mail marketing process. Catering to small and medium-sized businesses, it helps in maintaining your mailing list, managing email campaigns, and more. While Zoho integration offers numerous benefits including ease of usage, reliability, a built-in CAN-SPAM validation, and more, it has its challenges too.
Here are some challenges you might face while dealing with Zoho integration with the email marketing campaign.
Does not sync well with its CRM: One would think to utilize the campaign product, and a CRM from the same company would avail seamless integration and effortless syncing. Well, the reality is entirely different. The CRM application and the campaign module neither sync in real-time nor is it accurate. The fields between CRM and campaign product do not match, and the syncing remain frustratingly laggy and slow.
Faulty delivery: The delivery issue is one of the most critical problems that users face with the Zoho CRM integration One never knows whether the email is delivering the mails to the listed recipients or not. After testing its delivery functions and sending test emails to open accounts, it was found that 9 out of 10 emails did not reach the recipient.
Inadequate editing options: Once you have built a campaign or send it, there are no options for you to edit and change things. If the email is already running, you are not allowed to change anything else. You cannot even add another recipient which can be a massive problem for email marketers. If you want to add another recipient, you have to clone the mail, add the new recipient, and resend it. A simple process of adding a recipient becomes so complicated and time-consuming. Moreover, you cannot send follow-up campaigns to people who haven't opened their email. Only those who have checked the mail can be contacted which constricts the vast possibilities of email marketing.
Limited pre-designed templates: The customization options are quite few and limited which makes it harder for companies to perfect their email marketing strategies. Although there are few options available, they are quite basic and need more variation.
Unfixed bugs: There are numerous unfixed bugs, and there is no test fix to cure the problems. Several technical issues keep popping up and making the integration process complicated and inefficient. Despite having some serious issues, Zoho CRM developer has not upgraded or updated their technology to acknowledge and solve the defects.
Crafting issues: Crafting campaigns are a huge issue in itself. Whether you are using a text box or a template layout, the navigation is complicated and unaccommodating. You do not get an undo button to change the design if you do not like something. You will have to start from the very beginning. The font design and sizes keep changing while writing, copying, and pasting. Even the simple task of moving items is difficult and exasperating.
While the campaign does offer some attractive features, these integration challenges just cannot be ignored. If you still want to use the system, make sure you are ready to deal with these problems.
Want to avail a comprehensive view of Zoho integration with email marketing and its challenges? Visit info@signitysolutions.com to get detailed information today!