How AI can Change the Face of Web Development?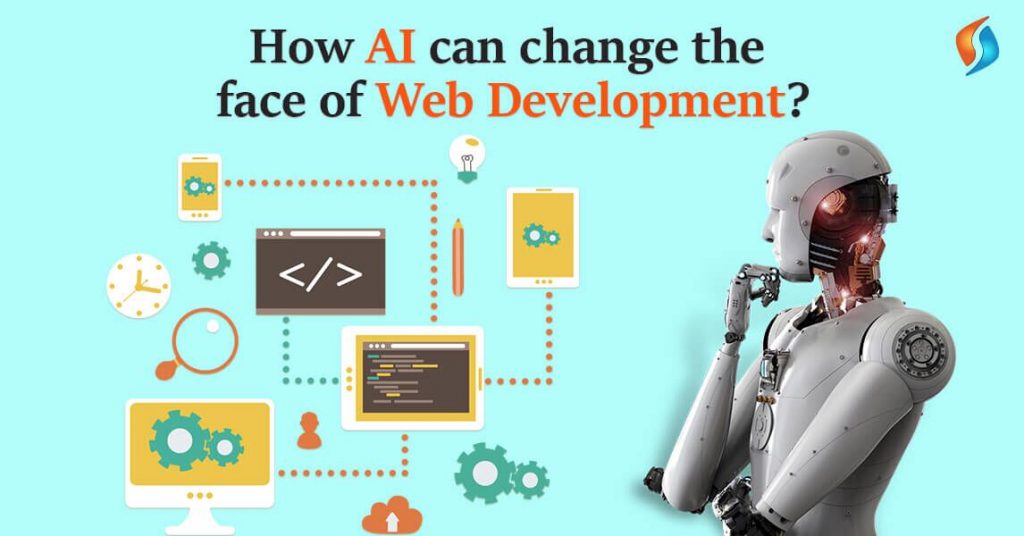 There are more than four billion active internet users globally, thereby becoming the single largest target group of potential customers for businesses. It is not surprising that businesses are trying to establish a robust online presence — the most popular mode being through a fully-functional website. Thus, they are availing custom web development solutions from expert developers. Such is the potential of the internet that no business can afford to overlook it.
Irrespective of their size, businesses are trying to make their websites more interactive. They are putting in best efforts to make sure their websites meet customer expectations. As per a recent report by Adobe, 38% of customers will not engage with a website with an unattractive layout. Therefore, it has become essential for businesses to ensure the effectiveness of their websites. In such a scenario, Artificial Intelligence consulting services has the potential to change the face of your website! How? Let's find out.
Intense competition and changing customer expectations are making custom web development services popular. Users are now looking for hyper-personalized web experiences with rich content, but the traditional approach in web design is not bearing the desired results. Thus, it has led to the introduction of several new elements in this field — the most prominent one with the highest potential being AI.
Artificial Intelligence: Understanding the Concept
AI enables computer programs to handle various tasks without human intervention. Cost-saving and time-saving are two of the most significant benefits of AI.
Moreover, in the field of web development, AI exhibits immense potential. It allows web developers to automate most tasks and instead focus on the creative part of the job. AI allows a custom web development company to pay attention to offer rich user experience. This unique collaboration between human creativity and AI's effectiveness is robust and strong enough to transform the web entirely.
A recent report by Gartner states that 85% of customers will prefer relationships with organizations that works with human interaction. Below are some of the advantages of Artificial Intelligence implementation for website development.
Make communication with visitors even better

Make search even faster

Give a personalized store experience

Provide a more consistent customer experience

Effective marketing for targeted consumers
How AI can change the face of Web Development
Being an evolving field, web development poses incredible challenges for businesses. These days, web development is focused on improving the experience for the end-user. The power of Artificial Intelligence is to provide a personalized and interactive experience to the customers, irrespective of the size of the enterprises. To be able to match or exceed user expectations, has become crucial. AI is emerging as the best option for custom web development companies. Here are some possible ways in which AI consulting services can impact web development:
1. Automating Information gathering and processing
AI tools like chatbots come in handy. They help to simplify the complex process of need gathering from customers and enables acquisition of information without any human intervention. Inferences come from the data to generate new ideas for web design. Thus, various AI tools like NLP, algorithms and machine learning come handy in this task.
2. Simplifying web-design
Artificial Intelligence development companies are enabling web designers with AI programs. Virtual assistants help design particular templates and layouts with specific instructions. VA will ask the customer to provide all the necessary information through questions, then this information allows designing a custom web template. This template will match all the expectations of the users. Hence, the main focus of web designer would be on the creative aspects. They will also be able to get rid of rhetorical tasks in web design and come up with custom web development solutions for the clients.
3. Use of Self-learning Algorithms
Incorporation of self-learning algorithms makes user-experience hassle free. It can help the developers with tasks like adding or updating a database. AI can predict the codes that are most useful for the solution of a problem, therefore making it easier for developers to adopt a particular resolution. It enables developers to create smarter apps with AI at a rapid pace. But it is desirable on the part of the developer to incorporate comprehensive dataset in the AI program. It will ensure better results.
4. Usage of Web Analytics
Search Engine Optimization (SEO) is all about numbers. There are excellent web analytics tools available for this purpose. But the limitation of human processing power restricts its full potential. With data analysis and data mining, web developers can maximize benefits from analytics. The metadata available helps to improve the efficiency of a website. Hence, AI consulting services can help design better looking and lean websites that offer utility to the target users.
5. Customer Feedback
Since chatbots are the most prominent application of AI in web design. Thus, chatbot development services takes the effectiveness of the website to another level. Chatbots interact with users and learn something with every conversation. It then adapts to the responses, therefore encouraging user participation and ensuring customer satisfaction through real-time help.
6. Voice Programming for Websites
Voice search is becoming prominent with each passing day. From Alexa to Siri and Google Assistant, they are becoming vital for businesses these days. Businesses are using the same concept for their websites. Mostly e-commerce websites are using it to help customers shop smartly.
Common Websites Using AI in Web Design
The Gridn

Wix ADI

Firedrop

WordPress Plugins
The Road ahead for AI and Web Development
Web Development has found a natural ally in AI. By making businesses more customer friendly, AI is already becoming a customer favorite for business process automation services. Thus, artificial intelligence companies are working to make the web more intelligent and more user-friendly. The next step in this journey would be self-learning applications. AI will help with the development of apps that can think beyond human capacity. This will help businesses to make their online presence more robust, therefore enhancing their profit margins. This necessitates the services of artificial intelligence companies in India.
AI Trends in Web Development
So, Artificial Intelligence being the talk of the town, you need to get your website designed according to it.
The AI toolkits offered by various industry leaders globally have made it possible for web applications to get integrated for enterprises. You can easily get websites with natural language understanding capabilities.
The rise of AI-enabled chatbots have the potential to revolutionize how your customers interact with your website. In the near future, chatbots will become the first point of contact between the customer and the enterprise.
Conclusion
Come up with best custom web development solutions for your business by outsourcing to India. We at Signity Solutions, offer the best AI consulting services for your business. We have a team of expert programmers and AI developers. They have excellent experience of handling most complicated web design tasks. We leverage the latest innovations like AI to make your websites useful, and we are helping our global clients with their custom web development requirements. In view of the above discussion, if you also want to unlock the full potential of your business, get in touch with us now. We will help you register a strong presence on the internet.