COVID-19 Impact on Businesses - Circumventing Apprehension the Right Way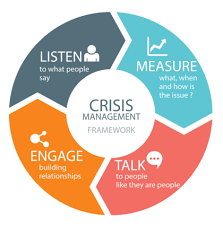 Covid-19 pandemic has brought about radical changes that weren't anticipated by businesses globally. Firms that could strategically balance protection and operations today, will endure this pandemic and emerge on the other side as winners.
The global economy is staring straight into the face of recession, as several global businesses are forced to suspend their operations.
With coronavirus menacing the world rapidly, business leaders are compelled to strategically navigate integrated issues and prepare for the post-corona world.
But the potential changes to mitigate the pitfalls, and keep operations up and running can be daunting. However, if we were to derive something positive out of this pandemic, it'd be the fact that businesses now have a clear understanding of the magnitude of their operations.
In this article, we'd help you understand the complications and COVID-19 impact on businesses, whilst sharing measures to help your business safely traverse through this Coronavirus pandemic labyrinth.
COVID-19 Crisis Management
The Coronavirus pandemic has brought forward fast-moving, and unexpected variables, many that companies aren't prepared to tackle.
Critical questions like 'How to emerge out of the crisis stronger and better?', and 'How can an organization learn and build upon this experience?', are gnawing leader's across cross-industries.
With right incident management planning, you could have an upper-hand at not only understanding the nuances but mitigating the crisis effectively.
Here are a Few Key Insights you can Consider for COVID-19 Crisis Management:
Leverage and expand upon your crisis management team to benefit from the collective response efforts in the wake of the crisis.

Whilst establishing new systems to keep the operations up and running, identify areas for real-time corrections and improvements.

Study the crisis to effectively strategize and capitalize on the new opportunities that arise as a result of event-driven transformation.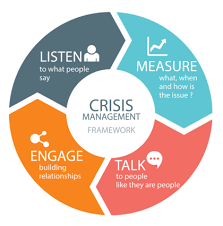 Now that we have got a brief understanding of crisis management, let's shine some light on the 'new normal' and share measures that'd help your business adapt to these sudden, unexpected, and radical changes.
Mitigating COVID-19 Impact on Businesses
Permanent Solution to Temporary Problem
The towering impact of novel coronavirus on businesses is the transition to remote work. Many organizations had to implement the right technologies overnight to enable work-from-home- either to keep their operations running or curb disruption.
Nonetheless, supported by the right technologies and a clear line of the system, remote working is feasible, offers cost-benefits, and poses as an attractive option for the employees working at elementary/bottom-line positions.
Related Topic: Benefits, Risks, & Challenges Associated with IT Outsourcing in 2020
Automation is the new norm for businesses, and increased demands for RPA serves as a decent testament.
RPA and other automation technologies like AI, ML (Machine learning), and NLP (Natural Language Processing) serve exceptional value in terms of transitioning from older ways to the new remote working situations.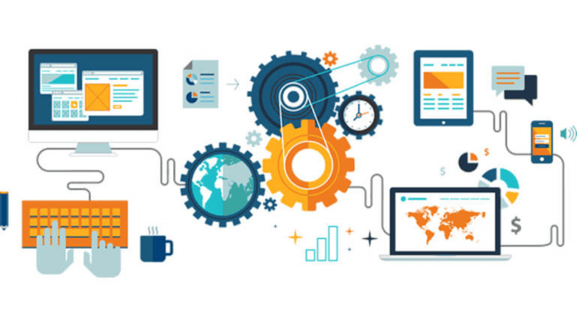 Automation even serves an added benefit as these technologies are easy to implement, don't demand new infrastructure, and can be scaled up in no-time to meet the rising demands.
Although automation and remote working are amongst the biggest COVID-19 implications for businesses, they barely form the tip of the iceberg.
Different sectors are collectively affected and share the same problems, but the level of impact substantially varies. Due to COVID-19 impact on businesses some companies are finding it difficult to sustain. And, there are some online services that are witnessing a surge in demand.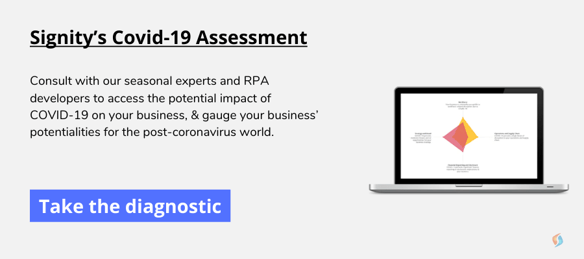 Industries Soaring Profits from COVID-19 Crisis
Industries to benefit from Corona Crisis;
Online Streaming Services
A common rising trend amongst OTT streaming customers is binge-watching. It's no wonder that the demand for online streaming has quadrupled during the Corona crisis.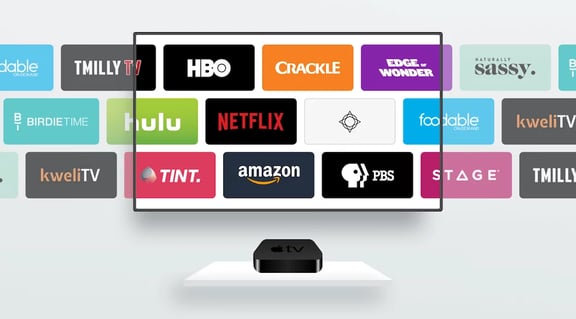 As discussed in the crisis management section above, companies like Netflix, Disney+, and Apple TV have capitalized on social isolation; and the demand is likely to surge in the post-corona world.
Online Gaming
The online gaming industry has been on a constant steep rise. A report by Statista claims that the global market for gaming will be valued at $2.6 Trillion by 2022. The coronavirus pandemic, if anything, has served as a catalyst and added to the inevitable rise of mobile gaming.
Online Education
Online education has been around for quite a while and people and organizations have mutually benefited from this particular sector. As the world is indefinitely closed, schools and other educational institutions wouldn't be operating physically in the near future.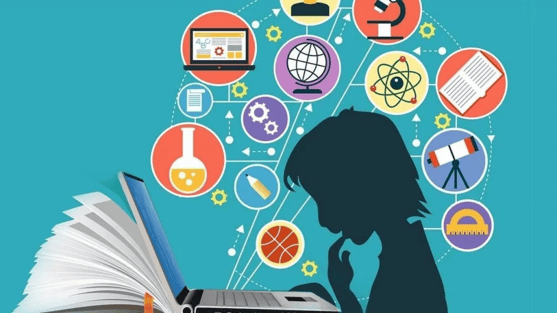 Schools, colleges, and other universities can benefit from online video streaming platforms and send classrooms to the students- be it in their homes, or anywhere in the world.
Online Shopping
Rather than counter-intuitive, novel coronavirus lockdown has had a positive impact on the online shopping industry. People- both healthy and sick- are relying on online shopping for the delivery of essential items, necessities, and other commodities.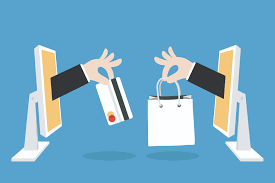 The online shopping industry is experiencing an incremental boom, as both essential and non-essential stores are being forced to connect with their prospective customers online.
However, the impact of COVID-19 wouldn't cease to be once these lockdowns are picked-up, for the virus isn't going anywhere, and finding a reliable vaccine is going to take several months.
So, the question arises - How to retool for the new world?
Let's tread a little deeper!
How to Retool for the Post-Corona World?
Unlike any other crisis in history, coronavirus has significantly changed the way businesses operate and it's quintessential to think through the tools your business would leverage in the post-corona world.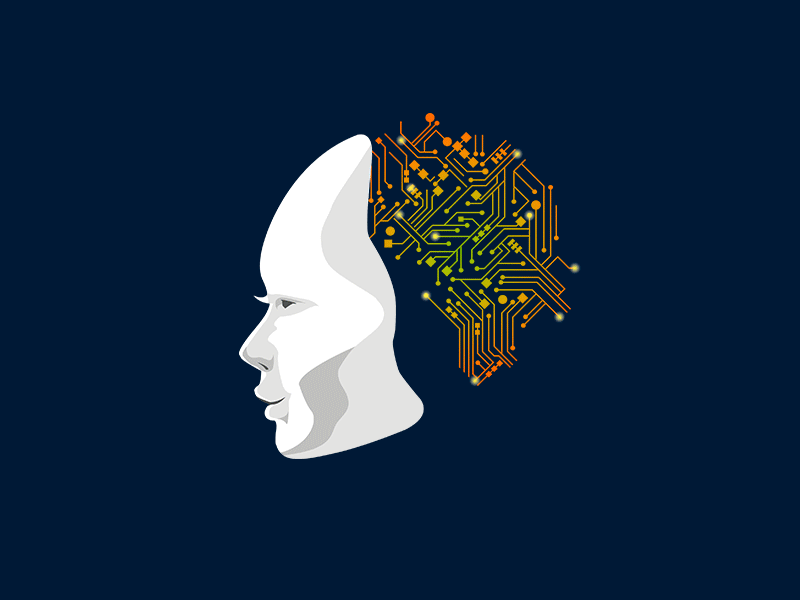 A part of this corporate metamorphosis is, however, clear -
Digital and Automation will Dominate the Business Sphere.
These technologies were steadily gaining traction and their demand will only accelerate further. That said, investing in a good automation solution becomes ever so important.
Choosing the Right Workforce
A part of the recovery journey for businesses would be to track the real-time demand and access the number of people to return to their physical workstations.
But that brings up yet another question -
How to keep the Employees Safe while Mitigating the Health Risks Involved in Returning to Work?
The harsh-truth is, companies don't have the ability to mitigate the virus risk at large.
To outmaneuver this difficulty, the best available option is to invest in Robotic Process Automation.
Robotic Process Automation is using 'bots' to identify and run mundane, and repetitive tasks so your actual workforce can focus on crucial aspects that translate to your business' core objectives.
Implementing RPA can help your business run everyday, essential functions in the background, relieving the burden of traversing to and from physical workstations.
At Signity, we have partnered with industry-leading automation experts, and are working around the clock to help our clients with their RPA automation goals.