9 Customized Event Management App Features to Automate Event Functionalities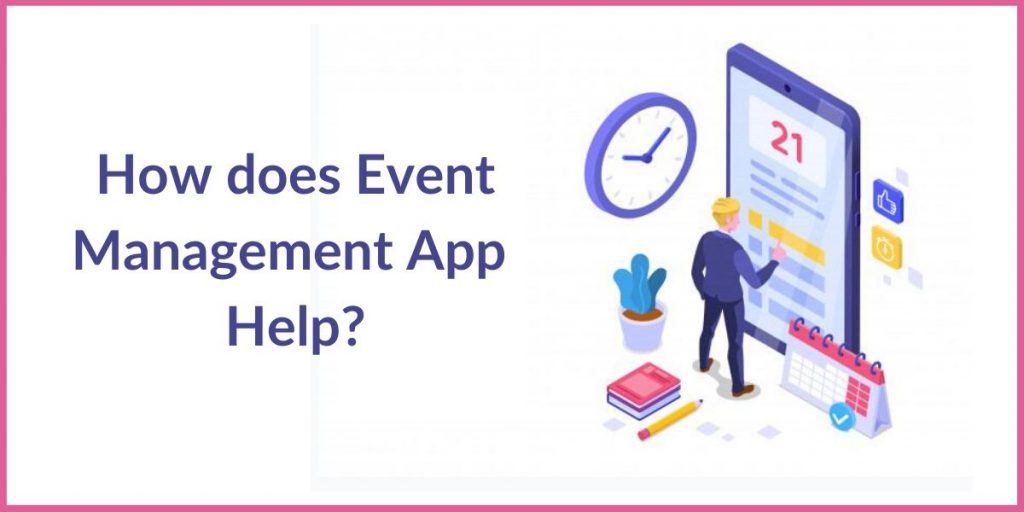 Analyzing the numbers of Event Marketing 2018: Benchmarks And Trends report, the majority of event marketers plan on investing more in live events in the future both in the budget (63%) and a number of events (63%).
This number is because a majority of event marketers, to be precise, 86% believe that technology can have a major positive impact on the success of their events. And, one technology that event organizers are investing in is 'Event Management App.'
Event Management app helps in integrating all the necessary tools that every event organizer requires to manage and make the event successful. Powerful tools and automation capabilities help save a lot of time and money, making an event management app development process a worthwhile investment for organizers and professional marketers. But not all event management solutions are built complete and equal.
So, what kind of events can be handled with event management App?
Event Management app can be used for B2B or B2C events. These include -
Conferences: Users or Industry

Trade Shows

Internal Meetings

Expositions

Networking

Roundtable

Healthcare

Enterprise

University
How does Event Management App Help?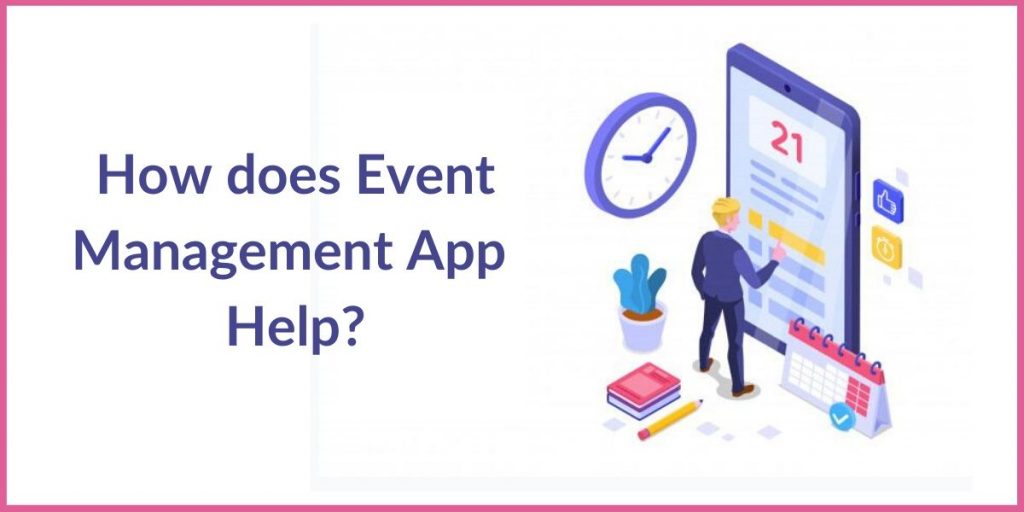 1. Registrations and RSVP
The app is very useful when you are looking to reduce the burden of registrations and attendance. The feature lets you manage stress by managing and collecting tickets. The solution will allow uploading the data of attendees, which means that half of the data management is already done. The event app will also help in easily track the participants, records, registrations, and even handle all the payments without any hassle.
2. Marketizing
If you correctly leverage the event app, you can easily incorporate all your social media platforms and effortlessly convert all the event attendees into promoters. The participants can spread the word about the event and thus, increase the number of attendees. The organizer just needs to encourage and support them to help easily and effectively spread all the relevant information about the event. This can be easily attained through social media or by posting about it on the event fan page or even in an event group. This can dramatically increase online activity and generate additional interest in your event.
3. Attendee Engagement
In every event, attendees are looking for personalized experience so that they feel that they are part of the event.
Traditionally, organizers had to partner with third-party apps to increase engagement rates in the attendees. But the problem with these apps is, they do not reflect your brand. Also, the siloed nature of these apps makes it difficult to draw meaningful insights from the data that they collect.
It has been seen, more and more consumers in the United States buy tickets online as these platforms are more convenient than having to buy tickets from a booth. This feature also facilitates payment and supports multiple payment options gateways providing faster and secure options.
4. Ticketing
Tickets are a great way to measure attendance, monitor, and evaluate performance. But if your event management app doesn't support this, you will have to look for a new one.
Ticketing feature helps you sell tickets via platforms that are already established and familiar to your target consumers. This is critical if you are headlining sporting events, concerts, festivals, and conventions.
5. Analysis
Organizers are very eager to learn about their event's performance, and lately, organizers could learn very less about the insights, and the conclusions drawn from them were very insignificant.
An event management app could have a report and monitoring section that can help view the data and even result help in better decision-making. The analytics area can also help in displaying information about the ticket and even data on revenue.
6. Integration
Migrate all the existing data efficiently and securely of your event on your app management system. It can integrate the event management system with your marketing automation system to send out large email campaigns that may include, but go beyond the scope of just those who registered at an event.
7. Embedded Widget
Speaking of event apps, the best ones allow for embeddable widgets like registration forms, event community areas, speaker and sponsor lists, and more. These features make it easy to create a stunning event app that is also highly functional.
8. Venue Finder
For a good event, it is important to have detailed information about a good venue. Aspects that include location, accessibility, capacity, zoning law, security, and risk factors are important in locating the perfect venue.
The Event Management system has an in-built feature that includes a venue search for an easy destination search. The feature is not limited to the venue finder feature and integrates with GPS for easier locating of the venue.
With it, you can enter the event type, proximity of features, potential number of attendees, and some more.
9. Streaming Registrations
Misspelled names, fake tickets, and the missing list can delay the entry of your attendees. This all can be easily handled by scanning QR codes on the tickets as it eliminates the need for spreadsheets and lists. The process promotes speed in the entry and adds more value to the attendees' experience. A simple app is capable of scanning more 100s and 1000s of tickets within a minute.
Event Management app has all the benefits that every event organizer needs. The app will help in making your profits a priority. It will equip you with the required tools that you will require to deliver a better event and great event experience. The app harnesses the power of analytics to find all the hidden rich data to ensure the success of your events. So consult the best mobile app development company in USA and get your event app developed today!