Salesforce IoT Cloud: The 2017 Must-Knows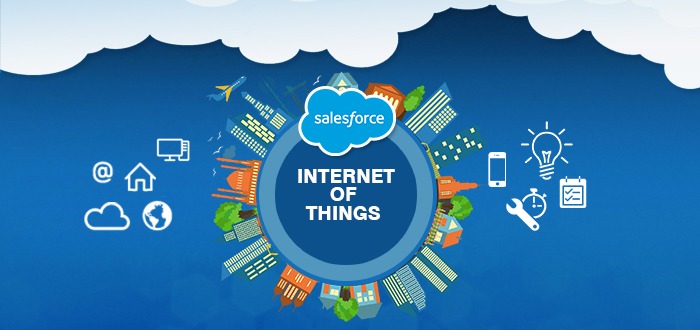 How often have you wished for a smart technology solution that provides you with first-hand information on your product performance, an instant intimation of repair or maintenance requirements or customer complaints? The Internet of Things (IoT) concept promises endless possibilities in terms of its abilities to generate activity work list for service reps, increase customer confidence and support collaborative networks for efficient delivery of services and considerable improvement of products. Well, the Salesforce IoT Cloud promises a whole lot more.

The Salesforce IoT Cloud is equipped with several features that enable your business to connect with a host of devices, capture data from multiple channels and process the data to deliver accurate and predictive insights on customer actions. Salesforce has incorporated the IoT Cloud concept to get first-hand information on product repair or servicing requirements, prepare activity work lists and ensure that service calls are attended promptly. Besides advanced data mining features, Salesforce IoT Cloud enables users to interact with customers more proactively and deliver smarter solutions for enhanced customer experience.
If you are eager to know more about the new IoT Cloud, here's a list of 'know-ables' that will guide your understanding of this feature enriched initiative by the world's most high-performing a popular CRM platform – Salesforce.
Capture Data from Multiple Channels
The Salesforce IoT Cloud enables you to capture different types of data or events or customer interaction with the brand from websites, mobile devices, emails, chats or location. The Internet of Things (IoT) has been effectively utilized by the Salesforce Cloud app to capture voluminous data from various sources, filter the events or information required and generate customer-centric action items that provide intelligent and personalized solutions applicable in real time situations.
Predictive insights make it an intelligent system
The Salesforce IoT Cloud app is designed to capture customer related data from various open sources that seamlessly connects to data processing capabilities. The IoT Cloud data and logic build on the captured data to provide intelligent insights and smart solutions that engage and enrich customer associations with your product and business. The IoT Cloud thus empowers your business in terms of processing extensive volumes of data and developing customer action plans for effective sales and marketing outcomes.
Auto-service capabilities designed for efficiency
The IoT also enables you to setup auto maintenance reporting options and self-diagnostic features that identify faults and potential issues facing the product currently. These faults and issues are reported directly to the CRM system and service requests are initiated automatically. New events can be effectively filtered to generate auto service options using the updated IoT cloud app. The 360-degree customer view enables the app to trigger specific responses to events and data captured from various sources. You can now create a workflow using IoT Cloud, send a message, email or post recommendations based on the information available at your fingertips. This proves to be an effective form of customer engagement surpassing their expectations in terms of service delivery and prompt response to maintenance requirements.
Do you think your business needs the IoT advantage?
Unleash the powers of IoT Cloud by Salesforce to engage proactively with your customers and build on your business capabilities to explore new opportunities. We have the expertise to understand your specific business requirements and customize your CRM solutions to meet these requirements.
Reach out to us or write to us at info@signitysolutions.com for further assistance and information on how to leverage the power of Salesforce IoT Cloud for your business.