Why Outsourcing is Becoming the Trend in the Current Era [Don't Miss #2]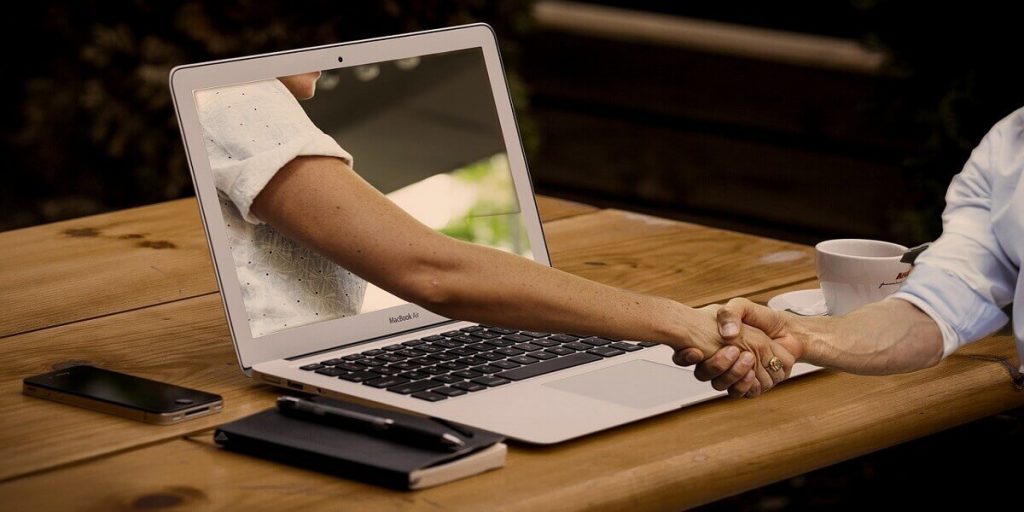 As the gig economy grows, more and more businesses can look to hire freelance contractors for their IT and software development needs. For software developers and businesses, understanding future trends in IT outsourcing is vital for succeeding in the business.
A new era of IT outsourcing is emerging, wherever businesses are keen to explore new models of inter-organizational collaboration, to boost flexibility, innovation, and competitiveness. It will cover a large range of elements relying upon the core competency and the needs of the outsourcer.
Today, the companies that are at the forefront of the IT outsourcing transformation are making new outsourcing models, and partnership approaches. These collaborations highlight organizational innovativeness and adaptability. They're also supporting the increased goal and risk shares between service providers and client organizations.
These collaborations are driven by strategic intentions, and also the areas of outsourcing are moving closer to core business areas.
A large majority of IT corporations prefer outsourcing to India due to the presence of a multi-talented pool of reasonable resources, timeliness, and reliability.
Reasons & Benefits of Choosing IT Outsourcing Services
Here are the reasons why IT outsourcing is becoming a trend these days:
Low Labor Cost
Multiple Technology Experts Under One Roof
Embracing the Change
Speed and Quality Increasing
Risks Reduction
Time Zone Advantage
1) Lower Labor Cost
IT Outsourcing development is and can perpetually be concerning lower labor prices. Outsourcing development is and will always be about lower labor costs.
Firstly, mobile app development could be a process that's limited in time enough. This means there is no reason for a client to hire a regular employee. And for a fixed period of time, outsourcing company payment will be less than the staff payment per month.
Secondly, there's no need for a client to spend money on specific taxes per employee, workplace equipment, etc. The client can focus a lot on getting a high-quality product delivered.
IT outsourcing corporations can become partners and system integrators for their clients. The risks of the project are going to be shared, and therefore, the outsourced talent can focus on offering value-added services to the client.
2) Multiple Technology Experts Under One Roof
All the best mobility service providers companies use full-time experts in various technologies. They use developers for iOS, Android, and web as well as for Objective C, Swift, Java, Kotlin, Core PHP, ASP.Net (C#), Lamp, Open Source and you name it. They have to be a full-stack development company for the expansion of their business.
Thus you'll have all the experts below one roof. That's one of the most important advantages of outsourcing mobile app development.
3) Embracing the Change
In today's dynamic business atmosphere, competencies quickly become obsolete. However, because of its flexibility, these new ways of outsourcing will open up a whole new world of networks and knowledge for businesses.
Therefore, future success can no longer be restricted to what we can do ourselves. The future will progressively depend upon our capabilities to embrace and harvest the resources in our business environments and networks for optimum advantage.
4) Speed and Quality Increasing
In more than 95% of cases, you can be fairly certain of the quality of work. Outsourcing custom web development company focuses on a specific activity – the IT industry. Its staff has extensive experience. Hiring a new employee is usually a risk for a client.
He must contemplate if the employee would be competent enough to do this work, whereas, for an outsourcing company, all terms of quality and conditions are listed within the contract.
The client will return the pre-payment or services payment if he doesn't like the final result or if the work is completed poorly.
Customers can't do an equivalent with their own regular staff: they'll hearth staffers, deny bonuses or rewards. However, staff perpetually got to be paid.
5) Risks Reduction
IT Outsourcing spare client's nerves. There's no need to continuously monitor the project or be bothered by the unexpected illness of the staff, so they can't finish their job on time. Working with an outsourcing company automatically guarantees that all projects are going to be totally completed.
Moreover, the client doesn't spend time and cash to retain employees, search for new staff, training, and motivation - Outsourcing company, forever takes these risks by itself.
6) Time Zone Advantage
Along with the cost advantage, the other benefit is the time zone differential between your country and the location you are outsourcing to. With a different time zone, you can get your job done while you are closed for the day, and the next day your service being delivered as you open. This unique advantage gives you the benefit of 24/7 open business operations.
Conclusion:
IT Outsourcing is currently a worldwide phenomenon, and it's here to remain. Because it provides companies access to specialized skills and saves on time and effort, which can be channeled into the other core business ventures. These software outsourcing trends can cause change globally and build trust and transparency between companies and their outsourcing partners.
Businesses will be in search of software development companies and partners who provide them quality services that give them a competitive edge over others.