Business Process Management: How Can Apps Help In Productivity?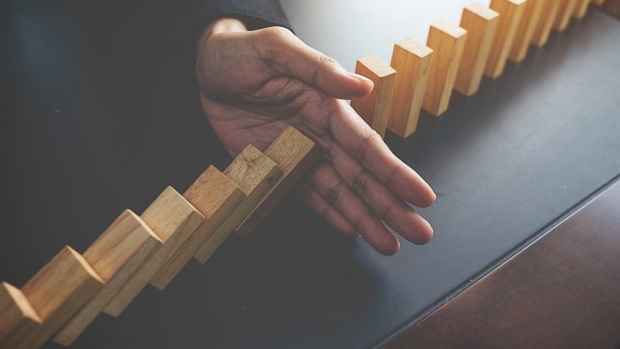 Being part of a mobility service provider company, I have learned that successfully running a business is not that easy. It's a challenging path that is full of uncertainty, frustration, and endless struggles.
A lot of processes are involved in it. Hence, it's easy to lose track of things, so it is to spend millions on the company's growth and still see no results.
And trust me, nothing can get more frustrating than this. We know money doesn't grow on trees. It takes a lot of effort to earn it. What can be worse than just seeing it going down the flush in vain?
This is the main reason the concept of BPM applications were introduced, which eventually led many businesses towards growth and productivity.
What are the BPM Applications? by the way?
We all know that each company follows a set of predictable processes that makes up the core of every business. With the help of mobile business process management applications, - we take all these processes into account and improve them with the help of planned workflows, tools, AI development services, and mobile apps.
BPM applications come in all shapes, sizes, and price ranges, but they all exist to make business processes more efficient and exert more control over the process.
Why should I use business process applications?
We all know the traditional pen and paper methods of business process management are full of human errors, inconsistencies, loopholes. BPM applications give you a way to take more control over the regular processes of your business.
BPM applications can reduce the time it takes to process items, improve communication, and obtain more oversight into how a process is functioning in real-time.
While legacy business process management software overcame some of those challenges, many options have proved to be inefficient with respect to time and money.
Cloud BPM applications are specifically built to address all these challenges. They are perfect to bring order to chaotic processes and improve efficiency.
Getting Started With a BPM Applications
BPM applications are easy to use if you pick the best platform. Some BPM application platforms require you to know a lot of coding or be well-versed in specific process terminology and notation. All you need to know is exactly how you want the process to run. So,
This leads to the main question: How can BPM applications help in productivity?
The blog is all about answering this question. After detailed market research, observing our own business workflow, and considering several business case studies as a reference – we have been able to list down some of the ways apps can help in improving your business workflow.
So, settle down as we reveal the list of:
5 Ways BPM applications can increase your business productivity
1. Helping you recruit the right candidates in less time
Business productivity starts with hiring the right people.
However, as discussed in our previous blog on job bots, the process of recruiting candidates is not as easy as it seems. It involves a lot of time and effort. After scanning a long pile of applications, tracking candidates from different platforms, scheduling interviews, and finally doing the candidate selection – it might take a month or two before you choose the candidate that meets the selection criteria.
The process is so hectic and time-consuming, isn't it? However, with the help of mobile apps, we can cut both the time and cost by almost half.
This is how:
As we know, the process of recruiting a candidate involves a lot of manual work. HR people have to manually track candidates, prepare their list, contact these candidates individually, and schedule interviews.
Now, with the help of CRM like Salesforce integration services – we can easily automate all these processes.
We no longer have to spend hours tracking ideal candidates. Instead, the CRM will itself track down the list of candidates that ideally match the job requirements. Then, you can use apps like LinkedIn to reach out to these candidates, schedule interviews using apps like Trello, and notify candidates using auto-responder email platforms like MailChimp. The best thing is that you can even integrate these apps with the CRM for seamless functioning.
So, you see how apps can make the process of hiring the right candidates a lot simple and can save a lot of your time and money.
2. Onboarding candidates without any hassle
Another challenge that HR people and the company often face is onboarding and briefing new candidates. The procedure is hectic and time-consuming. Sometimes, it might take almost half a day.
Now, what if there is some website or app that can guide candidates throughout the onboarding process, without too much involvement of HR or any other person?
Well, many companies are doing that. With the help of custom web and mobile app development services, they have built web portals/apps that give candidates a brief tour throughout the company and its culture, help them through the complex documentation process, guide them to set up their accounts, and get started. No HR person accounts people, or IT guy has to get involved too much.
Now, you might be wondering that the onboarding sessions through apps/websites might be boring it. No, it's not. Through interactive voice-overs, the onboarding is made so real that candidates will never feel the need for anyone to guide them.
As a result, these apps can save everyone's time and effort. All the time that HR and the IT people were going to spend in onboarding can spend in their work, thus contributing to business productivity and help the company grow.
3. Sales processes can be streamlined
The work of the sales team is no less dangerous than walking on a landmine. Even a small mistake can result in the loss of millions.
However, the sales process is very hectic and involves a lot of manual work. So, the chances of making mistakes are huge.
Now, the question is: What to do?
Well, that's where business process management (BPM) and cloud CRM solutions come into play. They automate processes like data entry and invoice approval, thus reducing both the chances of error and the manual work they have to do in the process. This also helps your sales invoices get approved faster.
4. The accounts department is likely to make fewer mistakes
One department that's often flooded with a lot of paperwork and emails is your accounts team. Every transaction, no matter how small or big, is going to pass through them.
For example – The system administration team wants to buy new computers. They will send the quotation received from the vendor to the finance team. The HR team wants to bring refreshments for a party; the quotation will be sent to the accounts team.
Now, when so many emails and paperwork is involved, things get hectic for the accounts team. Also, there are greater chances that the accounts team might make mistakes.
Well, the business process management, CRMs, and tools like Tally can automate some of the processes of the accounts team, thus reducing some of their hectic work and ensuring that they are doing their work with complete perfection.
5. Other processes within the company
Apps developed by the best mobility service providers can also help you with streamlining several other processes within the company, thus resulting in a smooth workflow.
For example, We can use:
Tools like Microsoft teams and Basecamp to bring the entire company on a common platform where employees can exchange information, divide their work into sprints, or monitor the work of other team members.
Tools like a buffer to schedule social media posts and ensure they are published on time even if you are not there.
Zapier to integrate different apps that otherwise could not be connected, thus ensuring information can be easily passed within the organization.
Tools like LastPass can be used to keep all passwords in one place so that we don't forget them.
Those of us who are outsourcing their projects can use tools like Upwork tracker to see if someone is actually doing some work on your project or not.
Conclusion: Taking Efficiency to the Next Level
Most companies suffer productivity setbacks because a lot of manual processes are involved.
Now, if we automate these processes, we can cut back a lot of time and cost. A work that takes months to finish can be finished in just a couple of days. As a result, you can significantly boost your productivity.
We, the Signity solutions, are the best example of this. Because of business process management and apps. We can deliver projects faster, cut back on cost and time, and better utilize our resources. This has helped us increase our business productivity tenfold and emerge as a leading mobile app development company. It's due to BPM and apps - we have been able to offer outsourcing services in India and all over the world.
Hence, it's time you also realize the importance of business process management and contact a mobility service provider to learn how to adapt it to your workflow. Having successfully implemented the approach, we can guide you through it.
So, hurry up and contact us right now. We will reach out to you as soon as possible.