Apple Pay - The Online Payment Rockstar!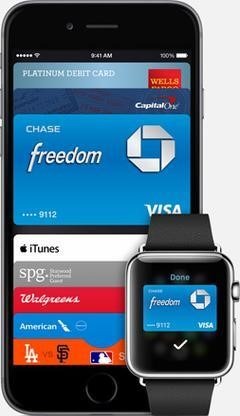 Buying online has become a common trend nowadays where people can buy anything by comparing price through multiple vendors and get the product at the right price in a single click. Though earlier paying through online stores and apps has never been easier but with the technology, revolution scenario has drastically changed.
Nowadays, technical savvy developers are working on technology more and giving more easiest way to the user how to purchase product in one go instead of searching wallet and waste time by finding the right card.
The solution which recently launched is "Apple Pay"!!! Yes, you heard it right !!!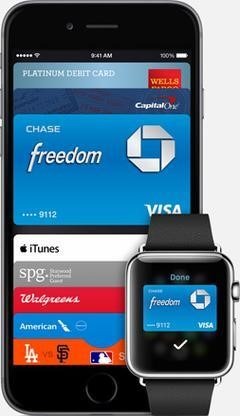 Now payments can happen in a single touch. "Apple Pay" has unique security features built-in your devices. It will change the way how you pay, so now the user can use any Apple Product in a secure manner.
Related Post: Scope & Trends of Apple Pay in 2016 - Everything You Need to Know
I am sure you must be wondering and many questions are coming in your mind. Let me answer it one by one -
1. How Apple Pay Works
It has digitized and replaced the plastic cards like credit or debit magnetic stripe card transaction at credit card terminals. With Apple Play, Apple devices wirelessly communicate with nearby antennas which are called NFC (near field communication which stores encrypted payment information, Apple's touch id, and passbook.
No specific payment terminal is required for Apple Play, it just normally works with Visa, Master Card, and American Express terminals which are already being used in shopping stores or other platforms where user can pay through plastic cards. So the user has to just touch phone with the terminal and in less than a minute payment will be made, isn't it WOW !!! ☺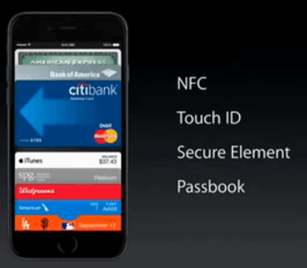 2. How To Set Up
User has to just add plastic card details (credit card or debit card) from iTunes account to Passbook with card security code then go to settings on Apple Device (only compatible with iPhone 6, iPhone 6 Plus, iPad Air 2 or iPad mini 3) open Passbook and Apple Pay and then choose any added card (credit or debit). Once you are done with this process than simply add card details either manually or take pictures of the card from iSight Camera. User can also change card from its settings, the default card will be the one which has been stored from iTunes.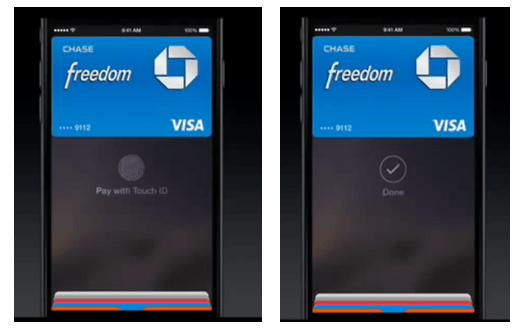 3. How Secure Apple Pay & How It Is Different
In Plastic Card, user card number and identity are quite visible and it's easy to get rest of the details but in Apple Pay nothing is visible, let's look into more details –
When a user adds a card in the Apple device then UDAN (unique device account number) is assigned to the user which is encrypted and onetime payment number. In general terms, we can say layman person cannot understand that number its sort of in puzzle format then that number is securely stored in the Secure Element i.e. dedicate chip in Apple Devices. The other security point is Apple does not store user's credit card number and spending behavior on its server.
Even if any device is lost or stolen then the user can easily secure it by using Find My iPhone which quickly puts the device in lost mode and suspend Apple Pay or wipe it completely.
4. How Apple Pay works with Apple Watch
With the launch of Apple Watch in 2015 user will get another gift from Apple i.e. to pay with Apple Watch. User can double click the button which is next to Digital Crown and hold for a while and pay. A gentle pulse and beep confirm that your payment information was sent.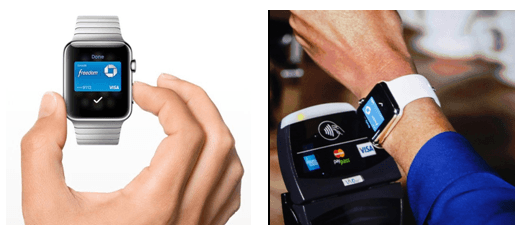 5. How to Keep Purchases Private
Apple Pay does not store the details of any purchase transactions and keep it private. So user's recent purchases keep only in Passbook so that if the user wants to check it later on then he can do it easily.
6. How Apple Pay will Replace Leather Wallet & Change Buying Trend
Carrying credit or debit card is always necessary but risky too and if the leather wallet is misplaced, lost or stolen then the user has to follow the process for cancel the card details and so on. With the passage of time, technology has removed this burden from user's head by introducing Mobile Wallet and recently for Apple lovers Apple Pay is launched which is secure and in one touch user can easily do the payments.
There is no need to carry extra money or plastic cards in your leather wallet anymore. In maximum outlets, you will find you can easily pay bills with Apple Pay. So if I call its phone cum wallet or iWallet then not wrong, isn't it?
The privacy of Apple Pay ensures that your information stays to you ONLY and now no need to stand in long queues for paying bills and filling detailed information like identity verification number, name of the person and so on. Apple Pay is the solution which saves time and efficiency.
7. Which Companies Will Support Apple Pay?
There are 220,000 contactless payment points where you'll be able to use Apple Pay, and that Apple is working with large retailers including.

8. Which Banks Will Support Apple Pay?
Apple Pay launches with support from credit and debit cards from Visa, Mastercard, and American Express right now but the list of apple pay supporting banks will include JPMorgan Chase, Bank of America and Citigroup, support from Barclaycard, Navy Federal Credit Union, PNC, USA and US Bank.
9. Which Apps Are Using Apple Pay

10. What is Target Plans for Apple Pay

11. Device Compatibility & Country Specific
Apple Pay does not support all Apple Devices, it runs only on latest iPhone models i.e. iPhone 6, iPhone 6 plus, iPad Air 2, iPad mini 3 and Apple Watch (launch in 2015).
Recently its been launched only in the United States, in the coming New Year 2015 it will be launched in Europe countries as well.
Related Post: Scope & Trends of Apple Pay in 2016 - Everything You Need to Know
I believe that Apple Pay will accelerate mobile payment adoption, although it will likely take some time to streamline the things and get used to of this invention.