Role of Mobile Apps in Customer Need Identification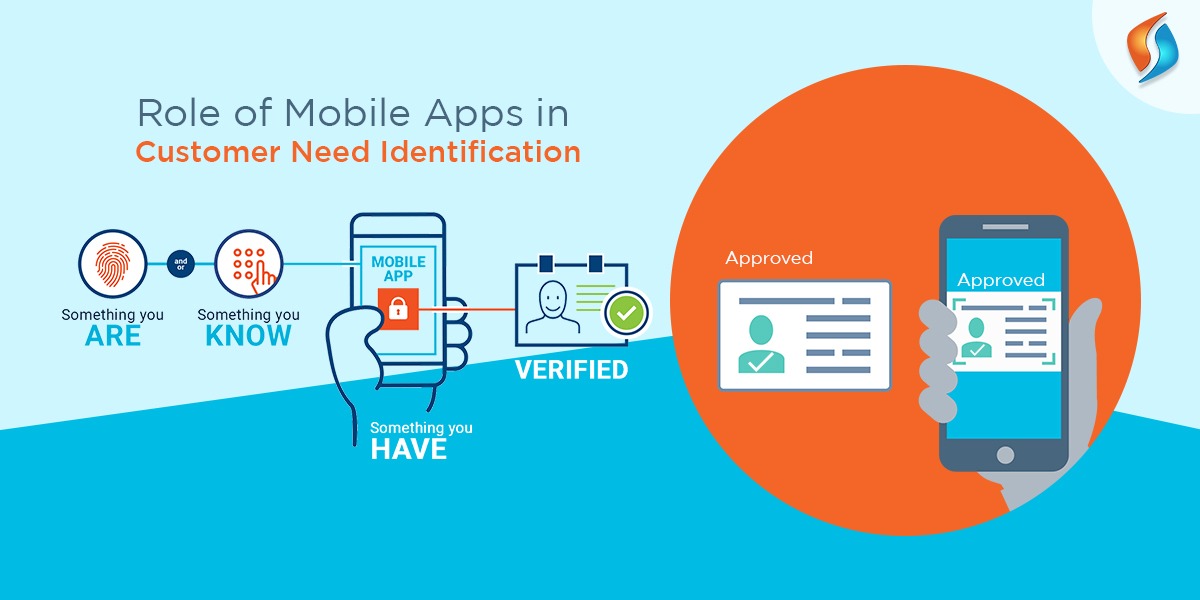 Ever wondered about how and why came the mobile app development in the tech race? Well, it's a smart story. The secret story of 'micro-moments.' People are always on the go and why not? There is so much to capture in every passing minute. With over 70 percent of the urban population owning a smartphone, these moments get easily captured. Capturing, categorizing and analyzing these moments for the larger good. Micro-moments are the next frontiers for mobiles and mobile application development services. The clues that lead to a larger success and the strategy in making matters a lot.
From one-click shopping to heat spots, there is a lot that a mobile app help you discover. Here's our take on the role of mobile application development in identifying customer needs.
Ever found yourself toggling from one option on the app to another? Well, do you know mobile app development agency and the business analysts get to know the flow of the search you make? Yes, they do. From one particular part of the app to another, the time you spend on each option or category, everything gets noticed. All these factors help business strategists in preparing a detailed assessment of the business. If you want to get some real-time information about your customers, this is one way to go about. With a strong code and analytic tools in place, you could get to know a lot about your business's performance, customer brand perception and the strength of the operations.
Mobile apps can get personal and interact with your customers or potential customers. And that too on a greater level as compared to websites or any other method of connecting with them. From solving queries via personal chats to understanding their flow of needs, an experienced mobility service provider can do it all for you. Mobile application development services have moved quite ahead of time. They are now able to customize for individual customers. This helps business build closer relationships with their customers. Customers want businesses to understand them better. And as a business owner, you must test the importance of a mobile app in bettering your business and its future.
Mobile application development services help you establish a better connection with the customers. These services assist you in understanding the intricacies of client servicing and better your product or services development. From direct to customized offers, your business connect with customers can grow exponentially with mobile app development. Most businesses are successful when they create a customized deal for better customer satisfaction and long-term relationships. And mobile apps have done justice to this rule.
Customers are always in search of something new. It could be anything ranging from a discount, an offer or a loyalty program. Catering to this need is very important. It is because there are competitors who are always on the run to lure your customers into their gamut. With mobile application development services, there are many options to understand your customer and offer them their exact need. By following customers movement on the app, you could extend the value of money to your customers via mobile apps. Mobile app development is imminent for daily service business.
Whether you agree or not, we cater to the era of millennials who are in search of greater social engagement and connection. Mobile app development can help you gain a better connect with the millennials across the country. And with the social media connect, you can make the most of the millennia enthusiasm for your business's growth. From Facebook to Instagram, and many other platforms, you can enjoy the best of everything with mobile apps and use it for further brand image building and awareness.
People are into their mobile phones and it is a smart strategy to connect with your customers over the app. Compelling them to end every app journey with the want to return for more; be it a service, branded content and so much more. Tapping their need and using it to perfect your products and services are exactly what you need the most. The easiest method to connect with your customer is to provide them with what they need even before they realize their need.
Implementing: Mobile Application Development Services
With a mobile app on board, you are opening the doors of new and greater opportunities towards bettering your work processes. With companies across various platforms opting for such mobile applications to connect, get introduced, understand and identify customer needs, it is the high time you focus on investing your time and resources at producing such apps. These will help realize the need of the customer way before they realize its importance in their lives.
At Signity Solutions, one of the top mobile app development companies in India, our app experts have created success stories that continue to create ripples in the industry. And we know what it takes to help yours add to it. Consider app development outsourcing to India and feel free to reach us here and we will revert back at the earliest.